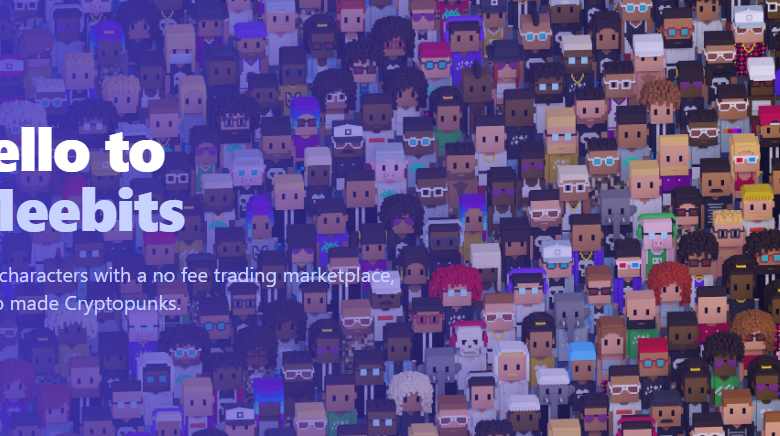 Meebits NFT is one of the coolest and geekiest NFT collections you'd find online. With its retro pixel-art aesthetics, it's become one of the most sought-after tokens for collectors in the market.
the gmBlockchain team further investigates more about this collection giving you everything you need to know about the non-fungible tokens and helping you decide if it's worth all the hype it's been receiving in the metaverse. Continue reading below to find out more.
About Meebits NFT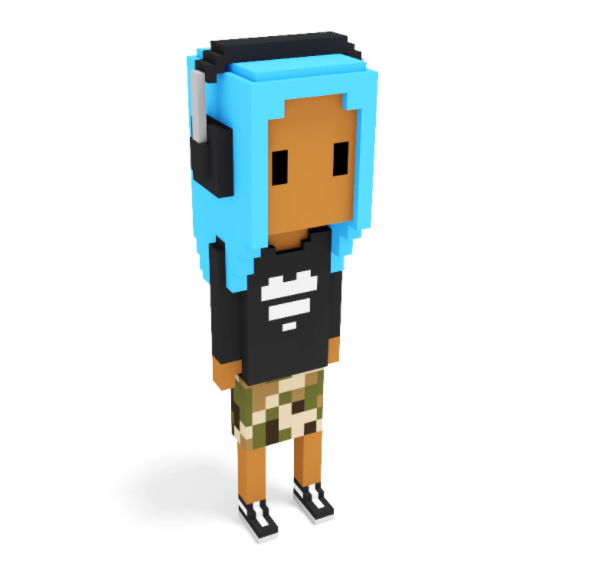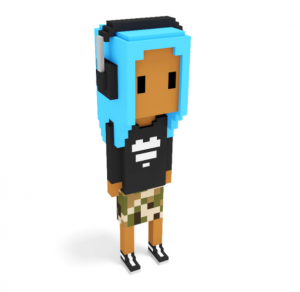 Meebits are 20,000 unique 3D animated characters reminiscent of Minecraft that are stored in the Ethereum blockchain. The NFT contract that governs ownership is a standard ERC-721 that works with any compatible service or exchange. Each avatar is created via a custom generative algorithm. Within the ecosystem, you can expect an integrated no-fee marketplace that supports like-kind trading and the standard buy, bid, and ask transactions.
However, there was a change of ownership when Yuga Labs acquired Meebits from Larva Labs. This new ownership, however, will not significantly impact the transaction trades within the ecosystem.
Meebits NFT Roadmap
Apart from receiving 20,000 unique 3d voxel characters created in the Ethereum blockchain, token holders may gain ownership, not just with the tokens but a part of the Meebits ecosystem. You can expect other exciting features in the pipeline, including games and deals, and community-led events. This aspect allows owners to not just focus on collecting tokens in the NFT space but experience engagement within the community and its developers.
A lot of this information can be obtained via Twitter and the official website. It can be expected as well that they may introduce their own tokenomics or in-ecosystem money which they can use to transact within the Meebits metaverse.
Meebits Utility?
Owners of Meebits tokens have access to an additional asset pack which includes a full 3D model of the voxel art, including commercial rights and IP rights. This will also include future collections within the community.
Token holders can also obtain a T-pose OBJ file that can be imported into any most standard 3D modeling and animation software and high-res renders of the art which they can use in virtual worlds. To obtain these tokens, you must need a registered wallet for each transaction.
The Creators of Meebits
The main creator responsible for Meebits is Larva Labs which is made up of a duo named Matt and John. The two guys are experienced in creating programs and apps through the course of their careers. They have also other NFT projects under their belt, such as CryptoPunks and Punks for Sale.
Recently, an acquisition was made by Yuga Labs buying the NFT from Larva Labs following a deal that now holds all transactions and the NFT contract over to the new owner.
When to Mint Meebits NFT?
You can no longer mint Meebits NFTs but the 3D voxel characters created through the mint can still be availed through third-party platforms and popular marketplaces like OpenSea. At present, the trading floor price is ETH 99,000.
Where to Buy Meebits?
You can buy a token from the Meebits collection straight from the largest NFT platform online, OpenSea. From this selection, you may choose from over 20,000 unique 3d voxel characters for sale. Its current sales volume is around ETH 5.7 or around US$17,000.
gmBlockchain's Thoughts
We think Meebits is just one of the coolest NFTs you can get in the market right now. And for sure, more interested parties would be interested to hold this token to bid, sell, and trade in the future. If you want to learn more about Meebits NFT, head down to their Twitter for more information.