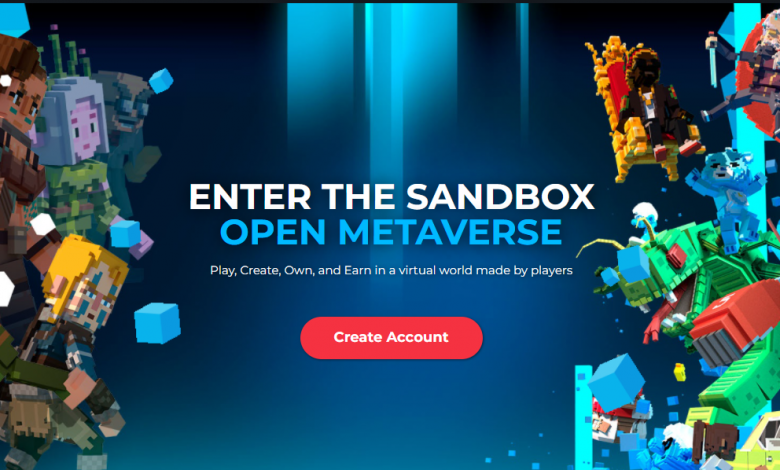 The Sandbox Metaverse is not what you initially had in mind. It's one of the largest and most-promising metaverse projects to have hit the crypto space. From Snoop Dogg, The Walking Dead, to even Care Bears, well-known personalities and brands are betting in the metaverse to expand their reach and create new and immersive experiences for their audiences.
Now that it's currently gaining traction, gmBlockchain has decided to turn the spotlight on this project and shed light on what interested users should know once they decide to put a stake on its many virtual playgrounds. Read on to find out more!
About The Sandbox Metaverse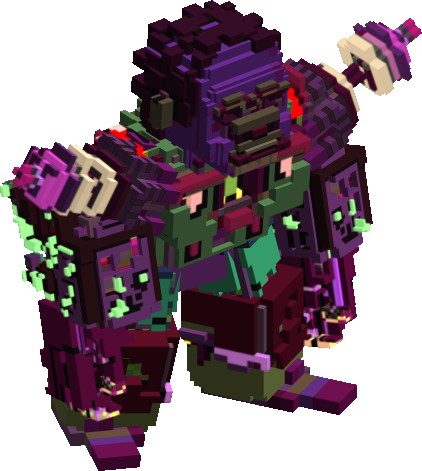 The Sandbox is a community-driven digital space wherein creators can monetize 3D assets created using voxel along with other amazing features and experiences using blockchain technology. It currently has 3 prime components, the LAND, GAME MAKER, and the "GM" FUND.
There's a Sandbox DAO in the pipeline while the project introduces two SAND tokens such as gems and catalysts. Both have already been circulating in the ecosystem and are required for asset creation. They are under ERC-20 tokens. There is a planned mobile version release for this project soon. You may find out more by checking its official YouTube channel.
The Sandbox Design
The SB design involves heavy virtual reality development for most of its metaverse games. It employs the Sandbox Crypto Voxedit, one of the building blocks of an SB game. It uses 3D pixels known as voxels which games use in their metaverse. Game owners can create using the free Sandbox VoxEdit tool which works similarly to other popular voxel editors.
Its dedicated game-maker allows everyone to craft their own game, even without prior coding knowledge. SB employs a play-to-earn system which it also enforces in most of its games. At present, you can download the installer. Meantime, it's currently available for PC users and will soon be released on Apple.
The Sandbox Metaverse Marketplace
The Sandbox marketplace is a platform where a game-maker and its players can publish or sell their assets uploaded in the interplanetary file system. You can own a digital piece of asset or land here which you can buy or trade from other users in secondary markets. One of the largest NFT marketplaces available is OpenSea.
The marketplace has various NFT types that users can choose from. Some of them include lands, entities, equipment, wearables, and even art pieces. The prices here range from cheap ones (around ETH 2 or US$5,000) to the most expensive ones (a piece of land at ETH 18,188 or around US$46 million as of this writing).
The Sandbox Assets
You may find various assets in the Sandbox game. It operates mainly using the Ethereum blockchain technology. There are NFT game assets that you can use within each unique game ecosystem that may even include your very own Sandbox avatar.
It's also worth noting that there is a dedicated governance token within this virtual realm called sand tokens. These new community tokens related to the digital assets are used within a single game. It's an Ethereum-based token that you use to make official public land sales within the SB universe. A sand token can help you stake, vote, host, and monetize the same asset sand owners have.
The Sandbox Metaverse Community
The Sandbox project has enjoyed a large and continuously growing community featuring a user-generated content ecosystem wherein sandbox players and land-owners get to create their own game experiences for their communities. Some notable communities that have staked their ownership in sandbox lands and have started building games include the Walking Dead Game and Snoop Dogg.
Game Makers of The Sandbox
The Sandbox team by a group of 30 professionals who are skilled asset creators, dao, blockchain, and smart contract specialists, who create game experiences for various clients within the sandbox ecosystem. Leading the pack is its CEO and Co-Founder, Arthur Madrid alongside Sabestien Borget (COO), Marcelo Santurio (CFO), and Lucas Shrewsbury (CTO).
gmBlockchain's Thoughts
With big brands and celebrities jumping on board the metaverse train, we can't help but fix our gaze and wait in anticipation as to how SB will play its cards. We're a fan of this project and can't wait to see what's next in the Sandbox metaverse pipeline.