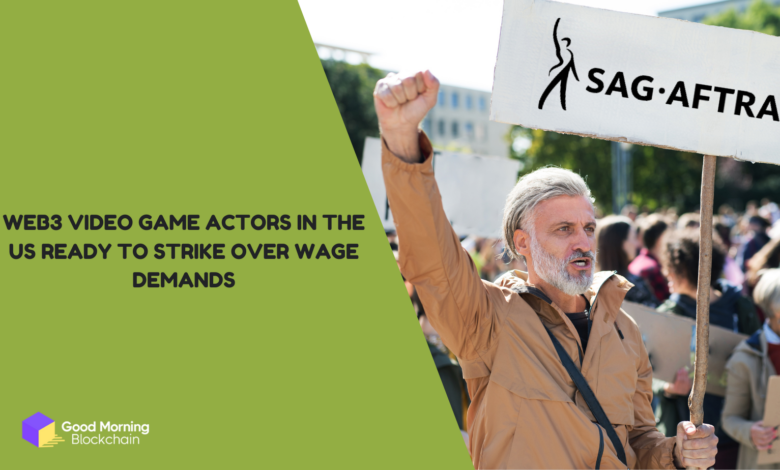 According to a publication by Decrypt, tensions are escalating within the web3 video game industry in the United States as actors and performers are poised to strike over wage demands.
The dispute centers around the compensation of actors who lend their voices and performances to web3 video games.
As the popularity of these games continues to surge, so do the earnings generated by the industry.
However, actors argue that their share of the profits is not commensurate with the vital roles they play in bringing these virtual worlds to life.
The interactive media division of the Screen Actors Guild (SAG-AFTRA) voted to authorize a strike if current negotiations with video game publishers do not lead to a favorable new contract for voice actors, along with motion capture game performers.
Although 27% of eligible voters participated, over 98% of those 34,687 who did cast ballots voted in favor of a strike, SAG-AFTRA shared Monday.
Also, SAG-AFTRA union members in the video game sector are grappling with similar challenges as their counterparts in the film and television industry, who are represented by SAG-AFTRA and the Writers Guild of America (WGA), respectively.
They have all voiced concerns about the potential exploitative use of AI in their work and the inadequacy of pay minimums, which have failed to keep pace with inflation or adapt to changing industry models.
The backdrop for these negotiations is the booming video game industry, which generated total revenues of $180.3 billion in 2021 and is projected to reach $218.8 billion by 2024, according to data analytics firm Newzoo.
Also, the rising popularity of video game consoles, makes the discussions more complex and harder to reach an agreement with both parties.
Other concerns that have arisen in these negotiations are related to the use of artificial intelligence (AI) in video game development.
Several gaming companies, including Disney, Activision, EA, and Epic Games, have already begun utilizing AI to generate voices, a practice that raises important considerations for performers.
This issue isn't new to video game performers, as AI has also been a point of contention for writers and actors covered by TV, theatrical, and streaming contracts.
But, the recent overhaul and reliance on these new technologies is what calls for concern from web3 video game actors in general.