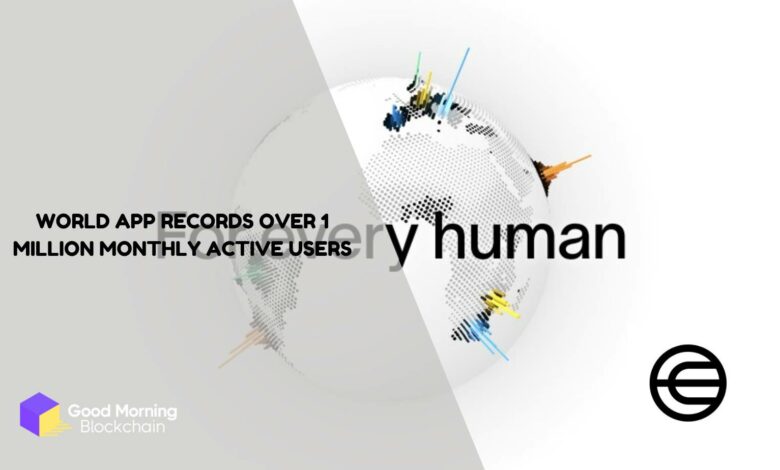 World App, originally launched by WorldCoin in May this year, has now achieved a milestone of a million users in just six months.
The initial project called "Worldcoin" is a project that is aimed at creating a global digital identity and financial network for the world.
To achieve this feat, World App was launched as a facilitator in achieving this massive goal.
Worldcoin is an open-source protocol, supported by a global community of developers, individuals, economists, and technologists committed to expanding participation in, and access to, the global economy.
The project received funding from industry leaders such as Andreessen Horowitz, one of the most prominent venture capital firms in the crypto space, Coinbase Ventures, Day One Ventures, and Electric Capital
To engage with the Worldcoin protocol, individuals must first download the World App and visit a physical imaging device called the Orb to get their World ID Orb verified.
Most Orbs are operated by a network of independent local businesses called Orb Operators. The Orb uses multispectral sensors to verify humanness and uniqueness, with all images being promptly deleted on-device per default (absent explicit consent to Data Custody).
According to the project's website, Worldcoin has recorded over 4 million app downloads across 100 countries, with over 2 million unique humans verified by the Orb.
The project claims that it has manufactured over 1,000 Orbs and deployed them in 50 countries, with plans to scale up to 10,000 Orbs by the end of 2024.
It also boasts of having over 100,000 daily wallet transactions by World App users, and over 500 DApps built on the Worldcoin protocol.
Its native app, World App hits 1 million users amid global regulatory concerns and over one million monthly active users within six months of launch.
Tools for Humanity reports 500,000 weekly and 100,000 daily active users for World App. The wallet ranks sixth on CoinGecko for crypto hot wallets with over four million downloads.
Along with this news, Worldcoin price rallied nearly 4% over the past week and 13.77% in a month. WLD price gains are likely sustainable with the rising adoption of TFH's self-sovereign identity solution.
Despite all the challenges, the World App is the first wallet app that supports the creation of a World ID, for humans to verify their identity online while maintaining their privacy.