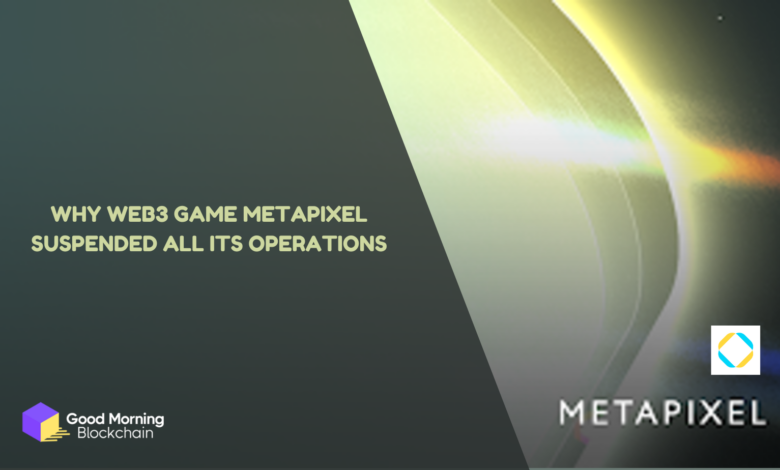 METAPIXEL, a Web3 game platform that was expected to launch a series of AAA games on the Aptos blockchain, has announced that it has suspended all operations indefinitely.
The decision was made by NPIXEL, the Korean game studio behind the project, and has resulted in the departure of the entire staff.
METAPIXEL was first revealed in January 2023, as a next-generation Web3 gaming ecosystem that would introduce a metaverse consisting of various game IPs, such as Gran Saga: Unlimited, a Web3 adaptation of NPIXEL's original Web2 title, Gran Saga.
The platform was built on the Aptos network and attracted a lot of attention and praise from the crypto and gaming communities, as it promised to deliver high-quality graphics, immersive gameplay, and innovative features, such as object-centric data models, dynamic NFTs, and other features.
The project also received funding and support from various partners and investors, such as Collider Ventures, CryptoJungle, Nilos, BlockchainB7, and more.
However, on October 10, 2023, several members of the METAPIXEL team announced via X that the game development for the platform had ceased.
The entire staff was no longer actively working on the project, and the online sign-in function for METAPIXEL was likely to be discontinued.
The official Twitter account and Discord channel of the project also became inactive shortly after.
The reason for the sudden suspension of METAPIXEL remains unclear, as NPIXEL has not issued any official statement or explanation.
Some speculate that the decision was influenced by financial factors, as Web3 game funding has been declining throughout the year.
Others suggest that the project faced technical or legal challenges that could not be overcome. Some also wonder if NPIXEL has abandoned METAPIXEL to focus on its other projects, such as Chrono Odyssey
The suspension of METAPIXEL is a major setback for the Web3 gaming industry, as it was one of the most anticipated and ambitious projects in the space.
Many fans and investors are disappointed and frustrated by the lack of communication and transparency from NPIXEL.
As far as we know, the future of METAPIXEL is uncertain, as it is unknown if NPIXEL will resume the project or sell it to another developer.