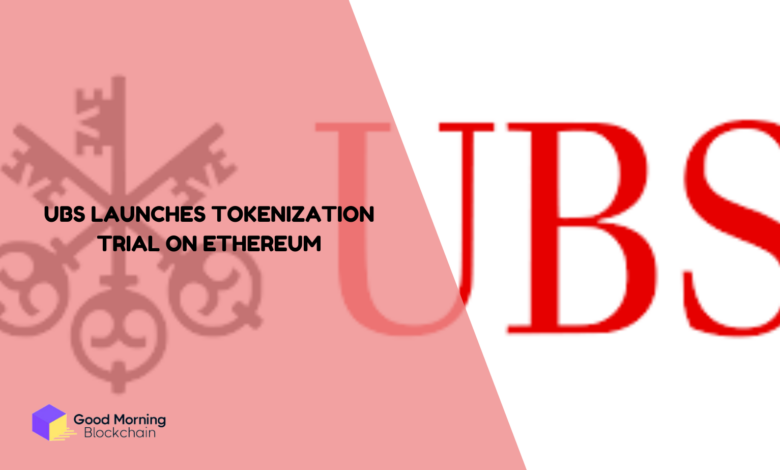 UBS, one of the largest financial institutions in the world, has announced the launch of its first live pilot of a tokenized fund on the Ethereum blockchain.
The pilot is part of a broader initiative to explore the potential of blockchain and NFT technologies for the asset management industry.
The tokenized fund is a Variable Capital Company (VCC) fund, a new legal entity for investment funds in Singapore.
It is also based on UBS Tokenize, an in-house tokenization service that allows UBS to create and issue digital tokens that represent the fund's shares.
These tokens are smart contracts that run on the Ethereum public blockchain, providing transparency and immutability for the fund's transactions.
The pilot will test various fund activities on-chain, such as subscriptions and redemptions, using the tokenized fund.
It will also use UBS's expertise in tokenizing bonds and structured products, which the firm has done in the past.
The fund was launched as part of Project Guardian, a collaborative industry initiative led by the Monetary Authority of Singapore (MAS), the central bank and financial regulator of Singapore.
Project Guardian aims to bring various real-world assets on-chain, such as bonds, equities, real estate, and art.
Project Guardian also involves other participants from the financial sector, such as banks, asset managers, fintech providers, and blockchain platforms.
"This is a key milestone in understanding the tokenization of funds, building on UBS's expertise in tokenizing bonds and structured products.
Through this exploratory initiative, we will work with traditional financial institutions and fintech providers to help understand how to improve market liquidity and market access for clients", said Thomas Kaegi, Head of UBS Asset Management in Singapore and Southeast Asia.
UBS is one of the leading players in the tokenization space, having launched several creative products and services using blockchain technology.
In November 2022, UBS launched the world's first publicly traded digital bond on Ethereum, and later in December 2022, UBS issued a $50 million tokenized fixed-rate note on Ethereum.
In June 2023, UBS helped Bank of China International Holdings (BOCI) issue CNH 200 million ($27.3 million) worth of fully digital structured notes on Ethereum.
UBS's tokenization trial on Ethereum is another example of how blockchain and NFT technologies are transforming the financial industry and creating new opportunities for innovation and growth.
UBS further plans to launch more live pilots under Project Guardian and work with more partners to explore various investment strategies using tokenization.
To read an extensive report published by UBS, check the official report.