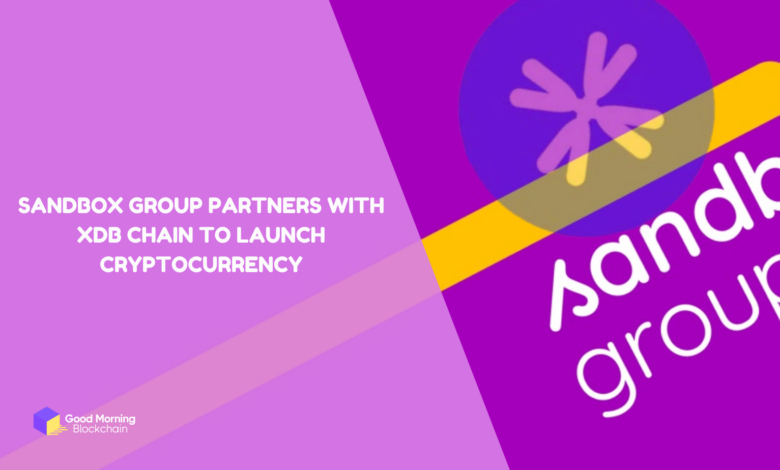 Sandbox Group, a London-based network of learning businesses, announced its move into Web3, the decentralized internet, through a partnership with XDB Chain.
The collaboration will see the development of an exclusive branded cryptocurrency that will be integrated into Sandbox Group's portfolio of brands that reach millions of users worldwide.
The announcement was first made in a press release on Finbold website.
Some of the services that will benefit from the integration include Kidomi, Code Kingdoms, Hopster, Curious World, and more.
These are all learning platforms that offer various educational content and activities for children of different ages and interests.
Apart from that, the new cryptocurrency will serve as a medium of exchange for transactions, exclusive rewards, and incentives within the Sandbox Group ecosystem.
It will also promote micro-payments, act as a bridge token for cross-asset conversions, and enhance the user experience in Web3.
For example, users can earn coins by completing learning tasks, redeem coins for premium content or subscriptions, or exchange coins for other digital assets.
Furthermore, the cryptocurrency will be minted exclusively on the XDB Chain for brands and consumers.
In a statement from Shan Eisenberg, Chief Commercial Official of Sandbox Group,
"Our decision to mint the cryptocurrency exclusively on the XDB Chain stems from XDB Chain's innovative approach to blockchain technology, specifically engineered to onboard brands and leverage loyalty ecosystems."
The official whitepaper for the new cryptocurrency will be released later this month, including the name of the coin and all details. The launch of the new cryptocurrency is expected in early 2024.
About XDB Chain
The XDB Chain is a blockchain platform that is designed to power digital assets, such as branded currencies, non-fungible tokens (NFTs), stablecoins, and more.
It is also known as the blockchain for brands, as it enables brands to create their own branded coins and loyalty programs using distributed ledger technology.
It surely seems like a viable option for brands looking to start their journey into web3.