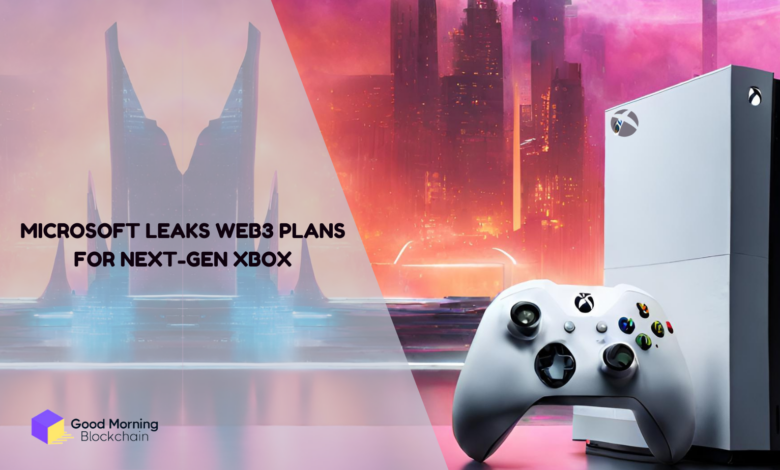 Microsoft, the tech giant behind the popular Xbox gaming console, has accidentally revealed some of its secret plans for the future of Xbox – and it seems that crypto is involved!
According to leaked internal documents that were posted on the Resetera gaming forum last week, Microsoft is planning to launch its next-generation Xbox in 2028.
That's a long eight years since the last Xbox came out!
The documents also show that Microsoft is working on some new technologies for the gaming device, such as "next-gen DirectX ray tracing" and "machine learning-based super-resolution". These features could make the games look more realistic and run faster.
But the most surprising part of the leak is that Microsoft intends to integrate a crypto wallet into its next-gen Xbox.
The crypto wallet would allow gamers to store and manage their cryptocurrencies and tokens on their console.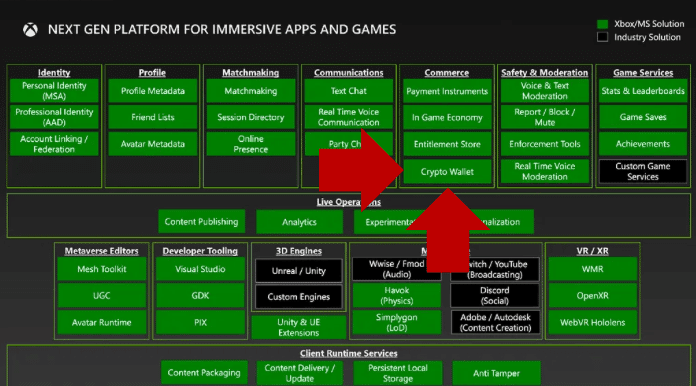 The new wallet integration will allow gamers to send and receive cryptocurrencies and tokens using their email or phone number, as well as interact with smart contracts and decentralized applications (DApps) on the blockchain.
This integration could have a significant impact on the gaming industry and the crypto space, potentially increasing the adoption and awareness of cryptocurrencies and blockchain technology among millions of gamers around the world.
It could also create new opportunities and challenges for game developers and publishers in web3 who want to leverage the benefits of web3 technologies.
We can relax and wait for an official statement from Microsoft until then.
Microsoft has not yet officially announced or confirmed its plans for the next-generation Xbox.
However, Phil Spencer, the head of Xbox at Microsoft, confirmed the leak, saying that the plans were "unintentionally disclosed" as part of a court case.
He also said that he will share more details about the future of Xbox when they are ready.
Until then, we will have to wait and see what Microsoft has in store for us with its next-generation Xbox.
Will it be a game-changer for Web3 and crypto? We will have to wait and see.