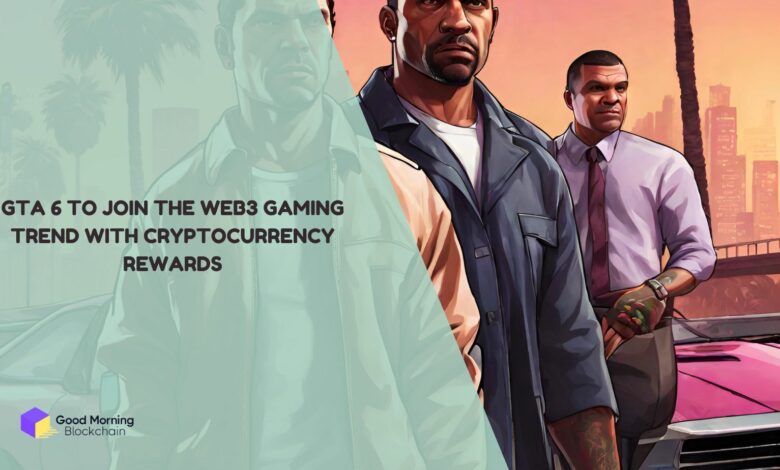 The gaming world is abuzz with rumors that the upcoming Grand Theft Auto 6 (GTA 6) will feature a play-to-earn system using cryptocurrency rewards, transforming gaming into a potential income source.
According to industry insider Tom Henderson and Decrypt, the new installment will allow players to accept cryptocurrency payments from big-shot contractors who want to remain anonymous.
Henderson also claimed that the game will have a fictional cryptocurrency that will be used for in-game transactions.
While Rockstar Games, the developer of Grand Theft Auto Games, has not confirmed or denied these rumors, some fans are speculating that the game might integrate Bitcoin as an in-game payment method and reward token.
This would make GTA 6 one of the first mainstream games to adopt blockchain technology and web3 principles.
Web3 gaming is a new way of playing games that uses blockchain technology to give players more control, ownership, and rewards.
This means that players can own their digital assets, such as in-game items, characters, and virtual real estate, and trade them with other players or on different platforms.
However, others think that GTA 6 will not introduce a real cryptocurrency, but instead will make cryptocurrency and the metaverse the "butt of many jokes".
Given the franchise's habit of parodying modern life and the huge role that technology now plays, this would make a lot of sense.
GTA 6 is one of the most anticipated games of the decade, with no official release date announced yet. The game is expected to be set in multiple locations, including Vice City and South America, and feature a female protagonist for the first time.
Whether GTA 6 will have crypto rewards or not, it is clear that the game will have a huge impact on the gaming industry and culture.
As web3 gaming becomes more popular and profitable, GTA 6 might be the catalyst for more mainstream adoption of crypto and blockchain.