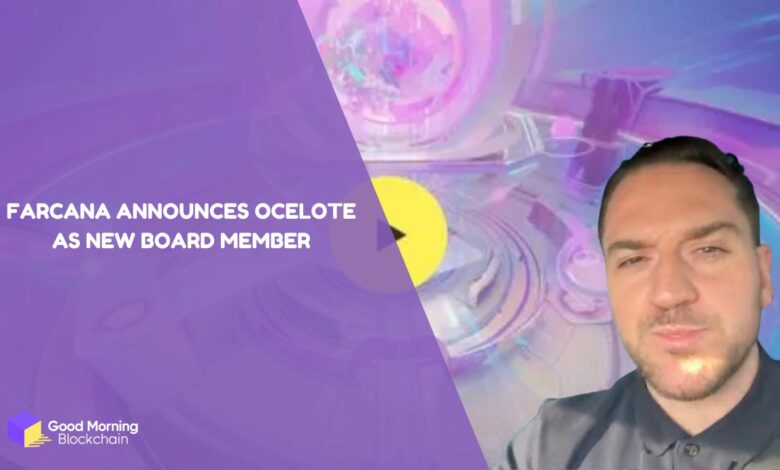 Carlos Rodríguez, better known as ocelote, is a former professional League of Legends player and the founder, co-owner, and CEO of G2 Esports, one of the most successful and valuable esports organizations in the world.
Recently, he announced that he has joined the board of Farcana, a web3 gaming project that merges Battle Royale action with NFTs and P2E mechanisms.
Ocelote's involvement in Farcana is a testament to his passion and expertise in the gaming industry.
He has been a pioneer in esports, leading G2 Esports to multiple championships and accolades in various titles such as League of Legends, Counter-Strike: Global Offensive, Valorant, and Rocket League.
He has also been a vocal advocate for web3 and its potential to revolutionize gaming and entertainment.
Ocelote has invested in and partnered with several web3 projects, such as Double Protocol, a decentralized open-source NFT marketplace, and Dravus Investment, a private equity holding that focuses on eco-mining and green infrastructure for data centers.
By joining the board of Farcana, ocelote brings his wealth of experience and insight to the project, as well as his network and influence in the esports and web3 communities.
He will help shape the vision and direction of Farcana, as well as advise on strategic partnerships, marketing, and community building.
Carlos Rodríguez, the board advisor to Farcana Studio, had this to say in a press statement:
I think Farcana is lending itself well to the gaming and AI scene as it becomes more known and respected among players experienced in shooter games. Right now the game has attracted a lot of attention but our goal is to reach the masses, on all platforms."
About Farcana
Farcana is a web3 metaverse that takes place in a dystopian future on Mars, where players compete for survival and dominance.
The game's narrative is enriched by characters like Muaddi, the Martian who believes in the power of the human spirit; Cerberus, the guardian of the gates of Mars; Diana and Q, the last person to leave Earth, now striving to conquer the skies of Mars.
Its gameplay revolves around a Battle Royale format where players must outwit and outlast their opponents.