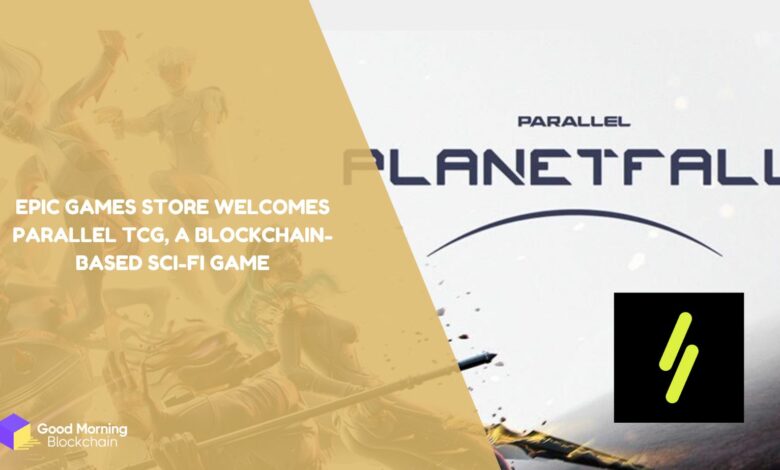 Parallel, a blockchain-powered sci-fi trading card game (TCG), has achieved a major milestone by gaining approval from the prestigious Epic Games Store.
This approval not only validates the game's potential but also positions it for a competitive edge in the gaming market.
Parallel is a web3 game that combines the elements of strategy, collectibility, and creativity. The game allows players to collect, trade, and battle with digital cards that represent futuristic factions, characters, and technologies.
It successfully achieves this by using the Ethereum blockchain to create scarcity, ownership, and utility for the cards,
The game is currently in closed beta, which is accessible to a select group of players who have registered and received approval.
The closed beta will provide an optimal environment for testing and refining the TCG gameplay. The game has several game modes, such as Rookie Mode, Ranked, and Draft.
The game also introduces a burn mechanism, which allows players to burn two NFTs of the same edition to receive a smaller edition NFT until they reach the smallest edition of one checkmark.
With the Epic Games Store approval secured, Parallel now looks ahead to its open beta phase, which will be available to all Windows PC gamers.
The Epic Games Store, known for its discerning selection process, marks a crucial platform for Parallel's journey and will offer an exclusive experience for gamers, with regular updates and new features.
Furthermore, the game will also reveal a secret feature, which is yet to be announced by the creator.
The Epic Games Store approval signifies more than just acceptance; it marks a pivotal moment in Parallel's journey toward an exciting open beta.
For TCG gamers, this represents a long-awaited chapter in strategic sci-fi gaming, with Parallel poised to make a lasting impression in this competitive landscape.
You can learn more about Parallel and sign up for the closed beta on the Parallel website.