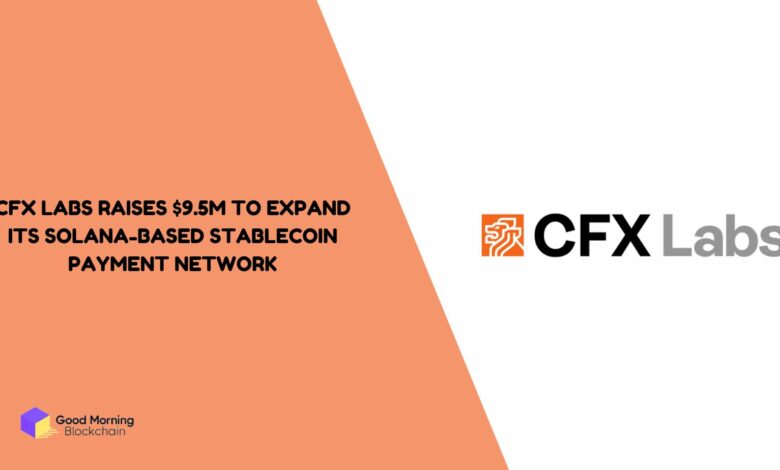 U.S.-based financial technology company, CFX Labs declared on Wednesday that it has raised $9.5 million in seed funding to expand its stablecoin payment and remittances network globally
The round was led by Polychain Capital, with participation from Multicoin Capital, Jump Capital, and other investors.
CFX Labs plans to do this by using its fast, cheap, and secure cross-border payments using its proprietary stablecoin, fxUSD.
According to CFX Labs, fxUSD offers several advantages over traditional payment methods, such as bank transfers, wire services, and card networks.
fxUSD is a digital representation of the U.S. dollar on the Solana blockchain. Its transactions are nearly instantaneous, as they only take a few seconds to settle, compared to days or weeks for conventional systems.
According to its press release, the company will use the fresh investment to expand its network to more countries, aiming to reach 1.2 billion people by 2024 Q2.
There are some plans in motion to expand its network to other countries and regions, such as Latin America, Asia, and Africa, where remittances are a vital source of income for millions of people.
CFX Labs was founded in 2020 by a team of experienced fintech professionals, who have previously worked at leading companies such as PayPal, Visa, Mastercard, and Western Union.
The company's vision is to create a world where money moves across borders with ease, accessibility, and security, and where anyone can monetize their in-app money movement.
CFX Labs is one of the first stablecoin issuers to use the Solana blockchain, which is gaining popularity and adoption among developers and users in the web3 space.
Solana claims to be the fastest blockchain in the world, with a theoretical capacity of over 700,000 transactions per second and a sub-second finality.
To learn more, CFX Labs's website provides more information about its products, services, and team. CFX Labs's blog also features updates and insights on its latest developments and achievements.