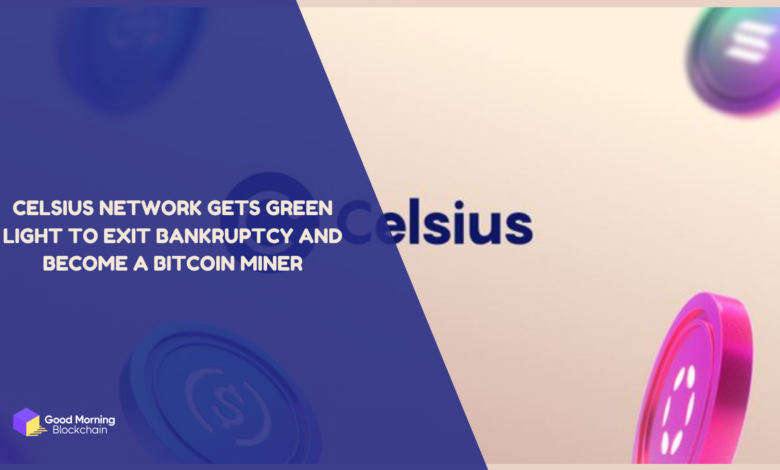 Celsius Network, a platform that offers interest-earning accounts and loans in cryptocurrencies, has received approval from a US bankruptcy court to exit Chapter 11 and start repaying its customers.
The company filed for bankruptcy in 2022, after a market crash and a federal investigation that accused its former CEO, Alex Mashinsky, of fraud and manipulation of its native token, CEL. Mashinsky has denied the charges and is awaiting trial.
Celsius Network had over 1 million customers and more than $10 billion in assets under management before its collapse. Many of its customers had their accounts frozen and could not access their funds for more than a year.
The company proposed a recovery plan that involved transforming into a Bitcoin mining firm, owned by its creditors, and repaying its customers with a combination of cryptoassets and stock in the new entity.
However, the majority of its creditors supported the plan but faced opposition from some customers who argued that it undervalued CEL and violated their rights.
On Nov. 9, 2023, US Bankruptcy Judge Martin Glenn approved Celsius Network's plan, saying that it was fair and feasible and that it avoided the need to rule on the legal status of CEL, which could have implications for the crypto industry.
He also urged the Securities and Exchange Commission (SEC) to expedite its review of the plan, which is required for the company to emerge from bankruptcy as a publicly listed Bitcoin miner.
Celsius Network's lawyers said the company could start distributing assets to its customers as early as January 2024, depending on the SEC's approval and the market conditions.
They also said that the company could switch to a liquidation plan if the Bitcoin mining proposal failed.
The company's new management team, led by interim CEO Daniel Leon, said that they were grateful for the court's decision and that they were committed to restoring trust and delivering value to their customers and stakeholders.
Sources: Bloomberg, Yahoo Finance, CryptoRank