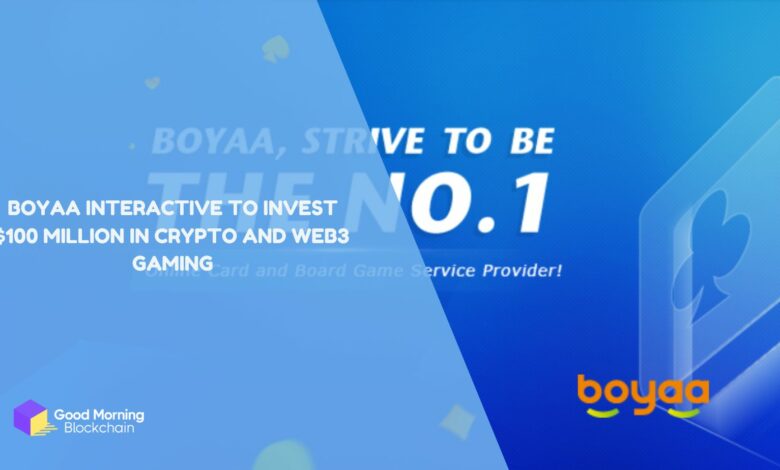 Boyaa, a leading developer and operator of card and board games in China, has announced its plan to invest in crypto with $100 million worth of Bitcoin and Ethereum.
The company said it will allocate 5% of its cash reserves to buy the two most popular cryptocurrencies, which have a combined market capitalization of over $2.5 trillion as of November 12, 2023. following the footsteps of other tech giants like Tesla and MicroStrategy.
Boyaa's decision is part of the company's strategy to embrace the web3 vision, which will bring new opportunities and challenges to the gaming industry.
The company's executives approved permission for a $5 million investment in various crypto assets in 2024 in August.
Boyaa Interactive, known for its domination in the gaming business, has now expanded its reach into the unexplored waters of cryptocurrency.
This initiative represents a concerted attempt to investigate the previously undiscovered synergies between gaming and the fast-increasing realm of digital currencies.
Web3 and Gaming have recently taken the Asian market by storm with several high-profile projects and initiatives centered around NFTs and MMPORG gaming.
Projects such as Nexon, a major video game publisher in Asia, launched MapleStory Universe as a platform for gamers and collectors to interact with each other in the game.
Also, Square Enix, another giant in the Asian web3 gaming industry, just announced Symbiogenesis.
Not only that, there are many other projects and developers that show how the region is leading the way for innovation and adoption of blockchain technology in the gaming industry.
Boyaa Interactive's entry into the $100 million cryptocurrency market heralds a revolutionary era in which trailblazers in finance and game lovers come together to shape the web3 landscape, much to the excitement of the gaming community as they watch this extraordinary adventure play out.
This smart move not only establishes Boyaa Interactive as a pioneer, but also generates discussions about the intricate links between gaming, finance, and the endless possibilities that lay ahead.