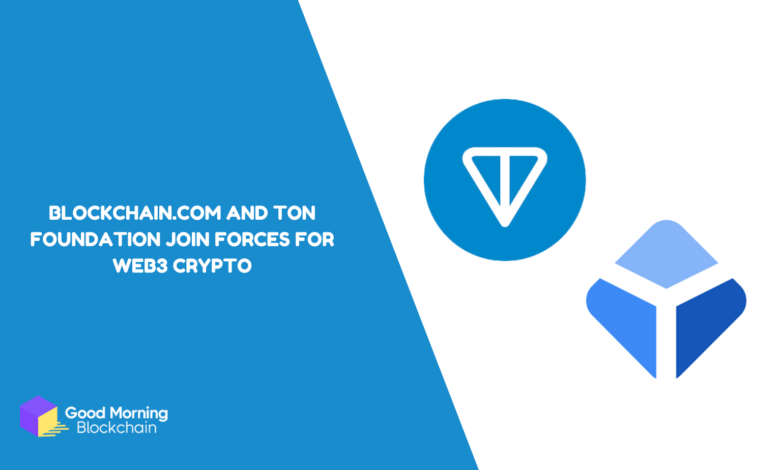 Blockchain.com, one of the world's most trusted and popular platforms for retail customers and institutions for crypto trading has announced a collaboration with The Open Network Foundation (TON Foundation), a non-profit Swiss organization that aims to grow a Web3 ecosystem within Telegram.
The collaboration will make crypto more accessible and rewarding for Telegram users through an incentive program involving Toncoin, the native token of The Open Network (TON).
TON is a decentralized platform that enables users to own their digital identity, data, and assets, and to interact with peer-to-peer networks without intermediaries or centralized servers.
It is powered by blockchain technology which supports the development and deployment of decentralized applications (dApps) that can offer various services and experiences to users.
One of the dApps built on the TON chain is TON Space, a self-custody cryptocurrency wallet that allows users to store, send, and receive Toncoin and other cryptocurrencies.
TON Space was launched in September 2023 and was made available on the Telegram settings menu for existing users of another crypto wallet developed by the same team behind TON Space.
Starting from November 2023, TON Space will be available by default in the Telegram menu for all Telegram users outside the United States.
Toncoin will also be integrated into Blockchain.com's 90 million wallets across the globe for traders to easily buy, sell, and trade Toncoin with fiat currencies such as GBP, USD, and EUR.
To encourage users to adopt Toncoin and participate in the TON ecosystem, Blockchain.com and TON Foundation have introduced a limited-time incentive program that offers an extra $5 of Toncoin to Blockchain.com users who buy $20 of Toncoin on the platform.
The incentive program is not the only initiative the TON Foundation is undertaking to promote Toncoin and TON.
On October 31, 2023, TON Foundation will attempt to set a world record for the fastest blockchain by reaching a peak transaction speed of over 1 million transactions per second.
This event will be streamed live at live.ton.org and will demonstrate the potential and scalability of TON as a web3 platform.
The collaboration between Blockchain.com and TON Foundation is expected to boost the adoption and awareness of Toncoin and TON among millions of crypto lovers and Telegram users.
It will also contribute to the growth of the web3 ecosystem, with the same aim of creating an open, decentralized internet.