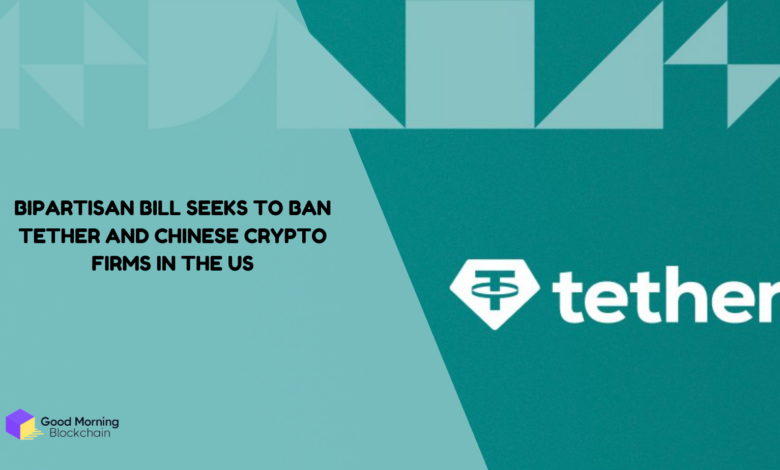 A new bipartisan bill introduced on Wednesday would ban US government officials from using China-based crypto companies, China's digital yuan, and prevent them from using the world's largest stablecoin, Tether (USDT).
The bill will ensure that the country's "foreign adversaries… do not have a backdoor to access critical security intelligence and Americans' private information," according to the bill's creators.
The bill, called the Creating Legal Accountability for Rogue Innovators and Technology Act (CLARITY), was co-led by US Representatives Zach Nunn (R-Iowa) and Abigail Spanberger (D-Va.).
The Bipartisan bill targets Tether and its parent company, iFinex, as well as other Chinese crypto firms and blockchain networks, such as The Spartan Network, and The Conflux Network which are involved in the development of China's national blockchain project, the Blockchain Service Network (BSN).
It comes amid growing concerns about the crypto industry's dependence on China, which has generated more revenue for the world's largest crypto firms than any other country.
As Protos recently reported, China has been a major source of income for crypto firms such as Tether, Bitmain, Canaan, Binance, OKCoin, Huobi, OKX, Ebang, and many more.
Even after China's crackdown on crypto activities, some of these firms have continued to operate in the country through various means
See also: Ripple and Onafriq Open Up New Payments Corridors Between Africa and the UK, GCC, and Australia
It also comes after recent disclosures confirmed that Tether had significant securities from China in its reserves, which back the USDT stablecoin.
According to Coinpedia, Tether previously denied involvement with China's Evergrande Group's debt but did not disclose its holdings in other Chinese securities.
The Bipartisan bill would require the US Secretary of the Treasury, Secretary of State, and the Director of National Intelligence to devise a plan to counteract risks posed by foreign adversaries' development of blockchain tech.
The bill would also prohibit government officials from engaging in transactions with Chinese crypto entities and restrict government employees' use of Chinese blockchain networks.