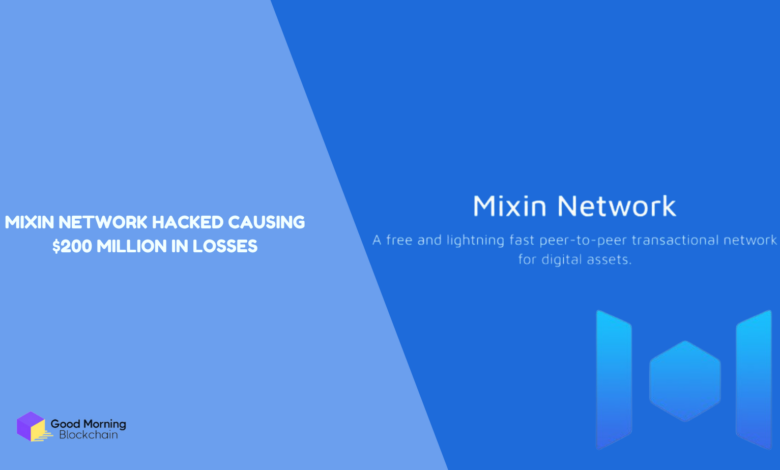 Another Monday again, Another hack. This time around, it's occurred somewhere on the other side of the world, Hong Kong.
In a shocking turn of events, Mixin Network, a prominent player in the decentralized wallet service arena, has fallen victim to a major security breach, resulting in the theft of a staggering $200 million.
The cryptocurrency world was rocked this morning when Mixin Network, a well-known provider of decentralized wallet services, was forced to suspend both deposit and withdrawal functions.
The cause of the suspension? There are suspicions that a security breach led to an unprecedented financial loss.
Mixin Network is a versatile platform that supports 48 public blockchains and has a collective network asset value exceeding $1 billion. It has gained prominence due to the endorsement of influential Chinese Key Opinion Leader Li Xiaolai.
However, the community's swift response to a recent unfortunate event highlights a critical flaw in Mixin Network's infrastructure: its reliance on a decentralized database. This database is now a point of vulnerability.
Mixin Network responded quickly to this alarming situation by engaging the expertise of blockchain security specialists from SlowMist.
They announced through a tweet that they would only reinstate services after a thorough examination and resolution of all identified vulnerabilities. This course of action was determined through extensive deliberations and unanimous consensus among all network nodes.
Mixin Network has promised to reveal its plan for the restitution of lost assets in due course.
Mixin's founder, Feng Xiaodong, will provide more information about the incident in a live Mandarin broadcast at 13:00 HKT on September 25, 2023, and has asked for this critical information to be widely disseminated.
In a subsequent official statement, Mixin Network acknowledged that the attack occurred on September 23 and that approximately $200 million in assets were lost.
To protect user assets, they immediately suspended deposit and withdrawal services and vowed to reinstate them only after a comprehensive audit and fortification of potential vulnerabilities.