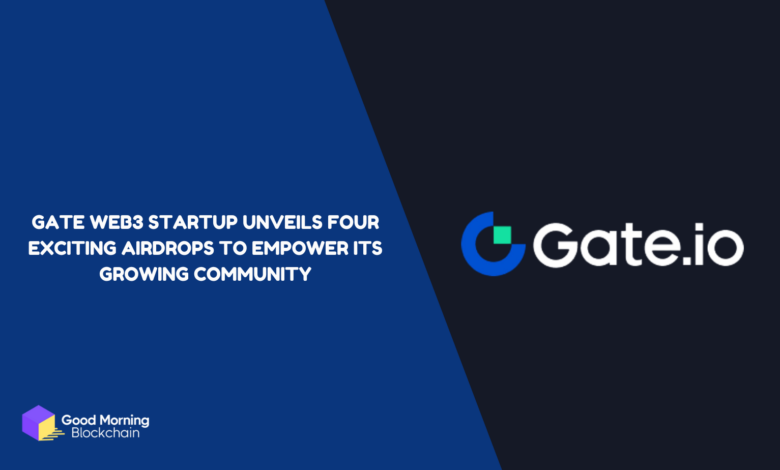 In a move that has captured the attention of the blockchain and cryptocurrency community, the Web3 startup Gate has recently announced its ambitious roadmap, featuring not one but four upcoming airdrops.
This news was revealed as part of a series of airdrops, as rewards to their community for their support and demand over the previous months.
Furthermore, the airdrops are scheduled to be held this week from Thursday, 21st September through Saturday 7th October 2023.
Gate's decision to host four distinct airdrops underscores its commitment to community involvement and decentralization. These airdrops not only provide a means for early adopters to benefit but also encourage active participation, governance involvement, and community expansion.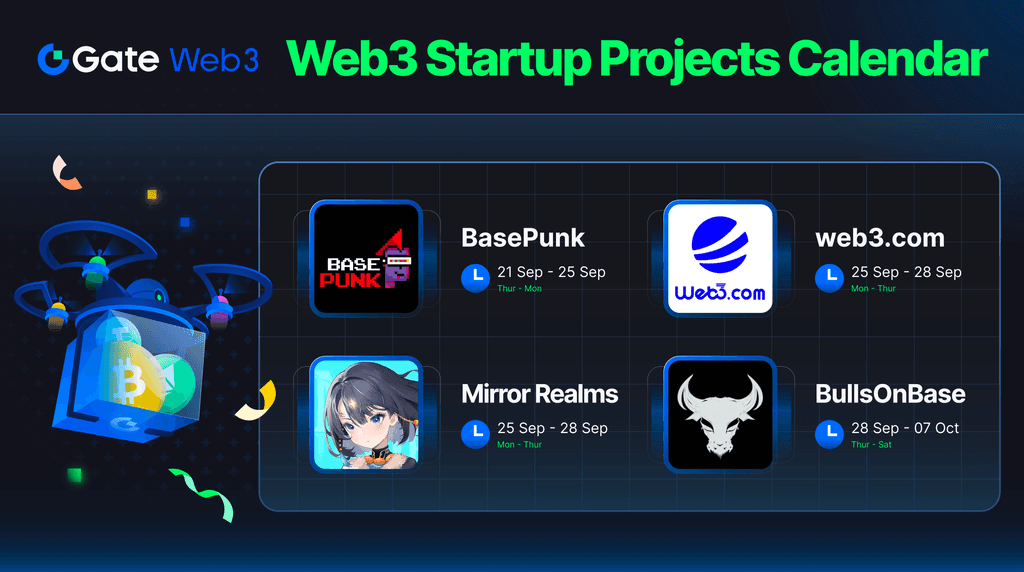 Alongside this reveal, Gate also announced the integration of their self-custody wallet with two other projects – OpenName and Web3.com.
Users of the wallet can now conveniently access the features of both decentralized Web3 ecosystems opening the door to a whole new ecosystem.
BasePunk
BasePunk, a collection of 5,555 NFTs represents a novel blend of creativity and digital ownership. The term "Base Punk" denotes the foundational essence of these NFTS, symbolizing a raw and rebellious spirit that challenges conventional norms in both art and collectibles.
This is the first of Gate's airdrops scheduled to be held between 21st – 25th September.
Kunji Finance
Kunji Finance is a decentralized platform built on Arbitrum that connects asset managers with liquidity providers, allowing those asset managers to leverage their skills with access to further capital while generating trading-based profit opportunities for capital providers.
The token airdrop is scheduled for 22-25 September 2023.
Web3.com
Gate's initial airdrop aims to reward early adopters and contributors to the platform. This first airdrop will distribute NFTs to individuals who have actively participated in the Gate community, providing them with a stake in the project's future.
It is scheduled to begin on the 25th and run till the 28th of September 2023.
Mirror Realms
Mirror Realms is a high-quality ACG competitive web3 game that leverages publicly transparent smart contracts to tokenize in-game assets such as weapons and appearances. 
The token airdrop is scheduled to be held on 25th – 28th September 2023.
These airdrops offer a range of opportunities for individuals to engage with the Gate platform, whether as early supporters, stakers, governance participants, or advocates.
Personally, I find this approach of rewarding active community members and encouraging participation to be a promising step towards the growth of the platform.
Will it be beneficial enough? Only time will tell.