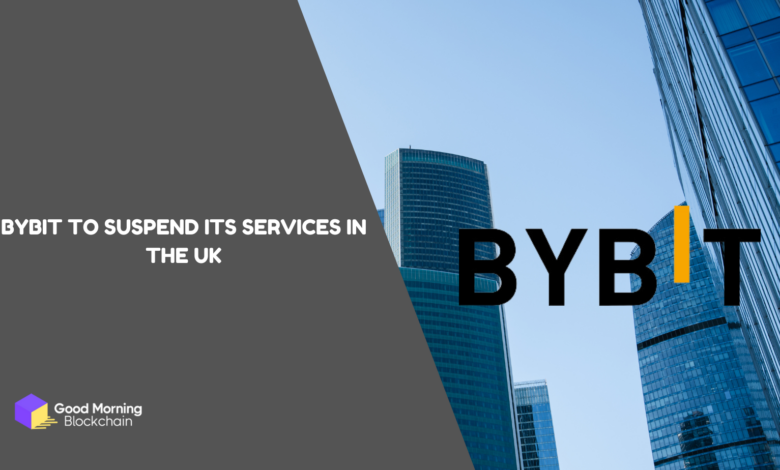 Just a week after exploring all other options to stay in the United Kingdom, Bybit has announced that it will be shutting down all services in the UK.
The cause of this action was the introduction of new rules regarding marketing and communications by the UK Financial Conduct Authority (FCA) that restricted most of the operations by Bybit.
In an article uploaded to the Bybit website, it read:
"In light of the UK Financial Conduct Authority's introduction of new rules regarding marketing and communications by crypto businesses as outlined in the June 2023 Policy Statement (PS23/6) entitled Financial Promotion Rules for Crypto assets…
Bybit has made a choice to embrace the regulation proactively and pause our services in this market. The suspension will allow the company to focus its efforts and resources on being able to best meet the regulations outlined by the UK authorities in the future."
Furthermore, Bybit also revealed on their X handle that, from October 1, 2023, 8AM UTC, they will no longer be accepting requests to open accounts by any identified United Kingdom residents and the United Kingdom.
While for existing users in the UK, effective from October 8th, 2023, 8AM UTC, residents, and customers will no longer be able to make any new deposits, create new contracts, or increase any of their existing positions for all products and services.
Furthermore, UK customers who are not able to reach the deadline can take action on their positions by January 8th, 2024, 8AM UTC, to wind down their positions.
After the deadline, their positions will be liquidated and the funds will be available for withdrawal.
In other news, PayPal also declared the withdrawal of services to the UK completely, citing the same reasons as Bybit.
With these increased amounts of regulations on crypto and web3, many users fear that they might trigger harder trends of tightening regulations, which could pose challenges for the adoption of decentralized technologies.