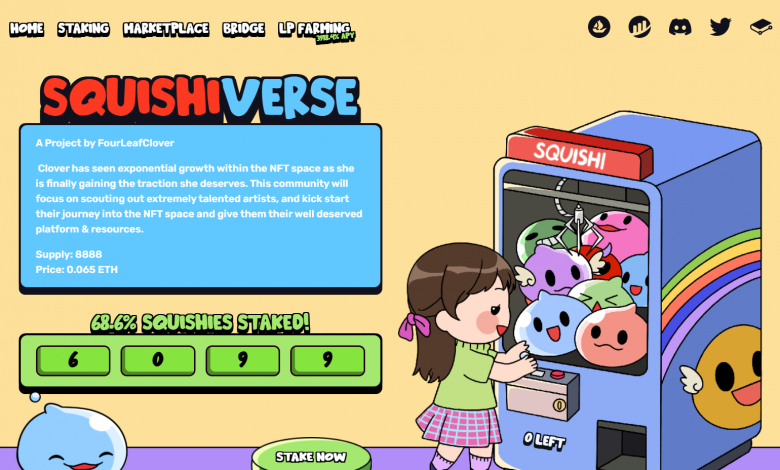 When it comes to cute projects in the NFT space, The Squishiverse NFT is worth a look. Besides its strong support from the community and its tantalizing art, people have fallen smitten with these lovable blobs. We're here to take a look to see if having your own Squishiverse is worth all the hype. Continue reading to find out more.
About The Squishiverse NFT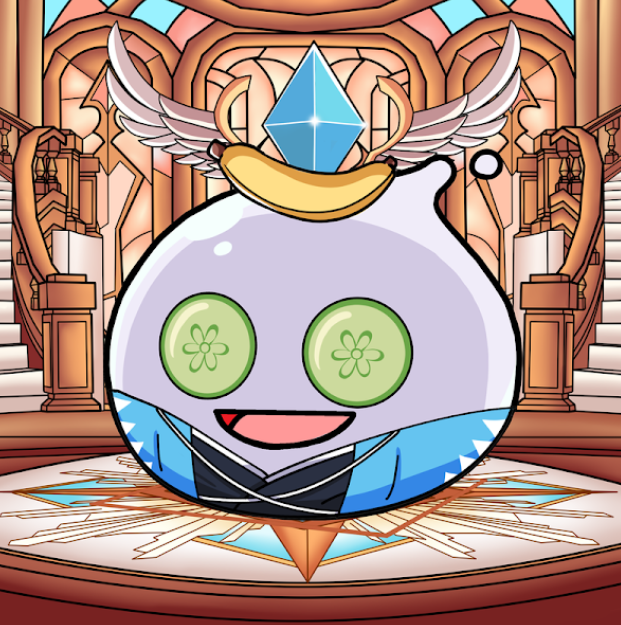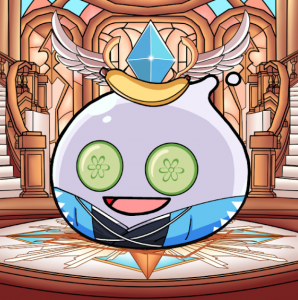 What started as a passion project by one of the extremely talented artists you'll find online, Squishiverse has enjoyed exponential growth and a unique holder count for NFTs.
Its official site describes the project as, "a collection of incredibly cute slime, blob-like NFTs on the Ethereum blockchain. They're inspired and intended to pay homage to the many slime references you'll see, typically in popular Asian culture."w
The Squishiverse NFT Roadmap
The Squishiverse roadmap is discussed on the project's official website. It focuses on four key areas that they want to develop. These goals are:
Incubation – The team is seen supporting artistic communities and helping them thrive.
Donations – Squishiverse will partner with artists/projects to create and auction off honorary pieces to donate to charity.
Animation & Manga – the team plans to build and tell an immersive story told through a variety of different mediums.
Metaverse – The team will be exploring metaverse creation and integration to reward its owners.
You can learn more about its plans via Twitter and Discord.
The Squishiverse Utility?
A total supply of about 8,888 Squishies is stored in the Ethereum blockchain. It's not just NFTs that present the same value you see online. They aim to support and help artists flourish by providing them a platform to create their collections.
This means we'll see more collaborations and collections released in the Squishiverse supporting artistic communities. The proceeds from the tokens will also be donated to a range of charities instead of a one-off charity donation.
The tokens may also give exclusive access to future releases like comics, exclusive art, and merch released by the brand. Not to mention, there will be multiple metaverse integrations in the pipeline too.
The Creators of The Squishiverse
The team behind these collections is headed by new and upcoming artists and her team of metaverse, web 3.0, and blockchain developers. The main artist responsible for its overall aesthetics is "FourLeafClover."
More about FourLeafClover is revealed from the website stating this:
" FourLeafClover is an Asian artist who found love and support from Web3 after losing her job due to COVID.
She had found her way into communities and felt immediate love towards her art and kindness. Through the abundance of work she has done for these communities and individuals, we have seen her flourish in the NFT space and finally get the platform she deserves.
She is the true embodiment of the Squishiverse vision. "
There are four founders involved in this project. They go under different aliases and are as follows:
"Mooney"
"BoneBoy"
"Lew"
"Jah"
When to Mint The Squishiverse NFT?
The public sale and pre-sale of these incredibly cute slime blobs have already elapsed. But you may still get them from third parties. Just make sure that you get the token from this collection from accredited places like OpenSea. The trading volume for the collection is at ETH1,600 or US$5 million.
Where to Buy The Squishiverse?
You can buy these slime blob-like NFTs from OpenSea. At present, there are about 8,900 items on auction from the NFT marketplace with its floor price amounting to ETH 0.119 or US$400 when converted. To own one, you must have a dedicated digital wallet to store your token.
gmBlockchain's Thoughts
We have nothing else to say other than we're impressed with what we're seeing so far. It's a welcome change to see an NFT dedicated with support to the artist community, especially in these trying times. And we think this is what makes The Squishiverse NFT special.