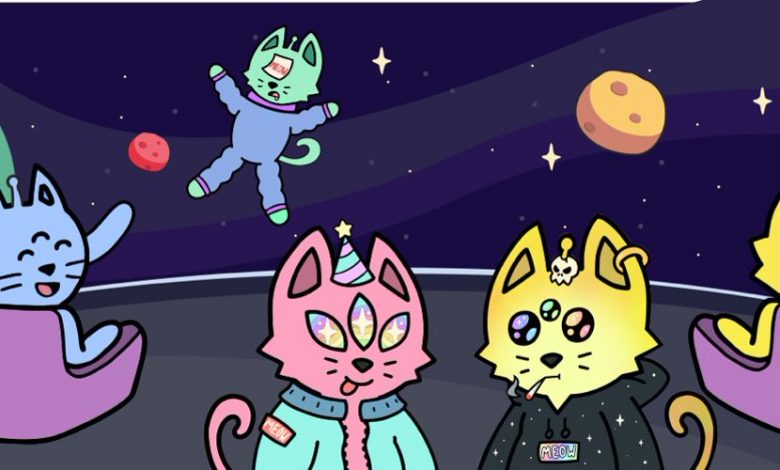 Want to learn more about the Cosmic Cats NFT project that people in the NFT space have been raving about? You've come to the right place as we're featuring these adorable alien-looking cat avatars this time in our round-up of NFT collections to watch out for in 2022. With distinct attributes making up for each token avatar's rarity and value, there's so much to look for when collecting these cosmic kitties.
The gmBlockchain team has thoroughly researched and scoured all its resources online to give you, our dear users, everything there is to know about some of the most exciting NFT collections to grace the crypto space. Continue scrolling down to find out more.
About Cosmic Cats NFT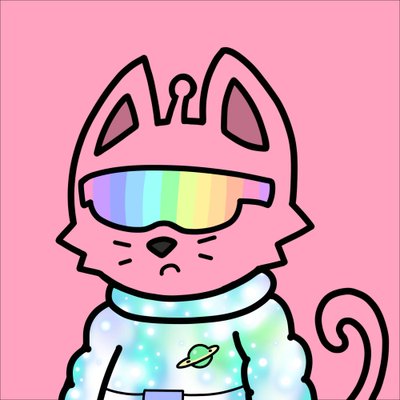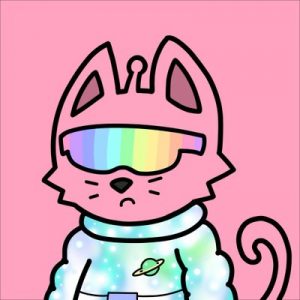 Cosmic Cat is a unique collection of over 8,000 generative avatars based in the Ethereum blockchain. These adorable felines come in four species and alignments that determine their value. It may also be useful especially in future events and mechanics within the ecosystem, especially once a gamification feature is fully-launched within its metaverse.
These felines were created by a trio of talented NFT enthusiasts whose expertise in graphic design and crypto development led them to create this cool-looking collection. The collection has a huge following online with over 25,400 followers on Twitter and 22,790 members in its official Discord server alone.
Cosmic Cats NFT Roadmap
The roadmap for the Cosmic Cat collection is released and readily available at the project's official website. A set of 5 destinations were mapped out for this roadmap.
Destination 1 (Merch & Collectibles) – Exclusive and rare official physical merch will be landing soon with sales of limited-edition Cosmic Cat figures and comic books.
Destination 2 (Cosmic Cat Experimentation) – Possible new drops in the pipeline allowing for breeding.
Destination 3 (Mobile Gaming) – A PVP-based game is under development with hosted monthly tournaments with huge online streaming coverage.
Destination 4 (Enter the Metaverse) – There are plans of buying land in SandBox where felines and users (who are not a cat) may enjoy themselves.
Destination 5 (Release of Roadmap v2.0) – release of real-life utilities once Roadmap v1.0 is finished.
Cosmic Cats Utility?
There are 8,888 Cosmic Cats official avatars with their life-based in the Ethereum space. These energetic cats cruising in space all have distinct traits determining their rarity and value. There are four species of Cosmic Cat NFT avatars, and they happen to be: Cosmic (1,705), Sun (1,675), Moon, (1,843), and Aura (1,698). Among these, the Sun species is the rarest.
Next, there is the Cosmic Cat celestial alignment. There are also four types considered within this trait: Cryo (408), Radiant (420), Nebula (409), and Solar (386). Apart from being ownable assets in the metaverse, you may also use these avatars to access or enter various events and join community-led contests within the Cosmic Cats metaverse.
The Creators of Cosmic Cats
The Cosmic Cats official avatars and NFT project is the creation of three NFT enthusiasts and digital content creators. They go under aliases to protect their identity. "Skelligore," is the lead digital artist overseeing the design and aesthetics of the collection.
Next in the lineup of the Cosmic Cats Official team is "Justin," the Team Lead. He oversees every aspect of the operation which includes the course of events and the general work to be done on the project. Lastly, "Dontblink" is the Cosmic Cats, Official developer. Their expertise in blockchain games and crypto projects is critical for the overall course of plan and life of the NFT project.
When to Mint Cosmic Cats NFT?
The minting of the Cosmic Cats official tokens has already finished in 2021. However, the sales of these space Cosmic Cats avatars are available in various third-party NFT marketplaces. You must own a wallet to buy a token. At present, the volume trading price for Cosmic Cat NFT avatars costs ETH 1,600 or US$ 4 million.
Where to Buy Cosmic Cats?
You can buy Cosmic Cat's official tokens from the largest NFT trading platform online, OpenSea. Each user can avail of any of the cosmic cat avatars from this unique collection by bidding or trading them on the website. As of this writing, its floor price is at ETH 0.051 or US$ 131.93.
gmBlockchain's Thoughts
The project has so much to offer that we think people who are jumping into the collection may get the interesting and unique value they may not find from other collections. We see a promising future with proper guidance from its dev team, we can see Cosmic Cats NFT going places.