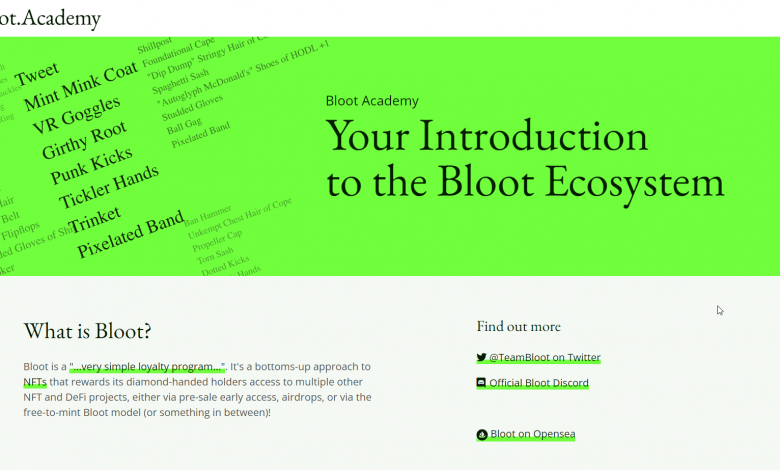 We've all seen how diverse NFTs can be, and we think that Bloot not for weaks NFT is just one of them. With its unique mechanism and regard for actual value, it's interesting to see how the NFT will prosper in a highly-competitive sector. Here's what the gmBlockchain team found out regarding this collection.
About Bloot (not for Weaks) NFT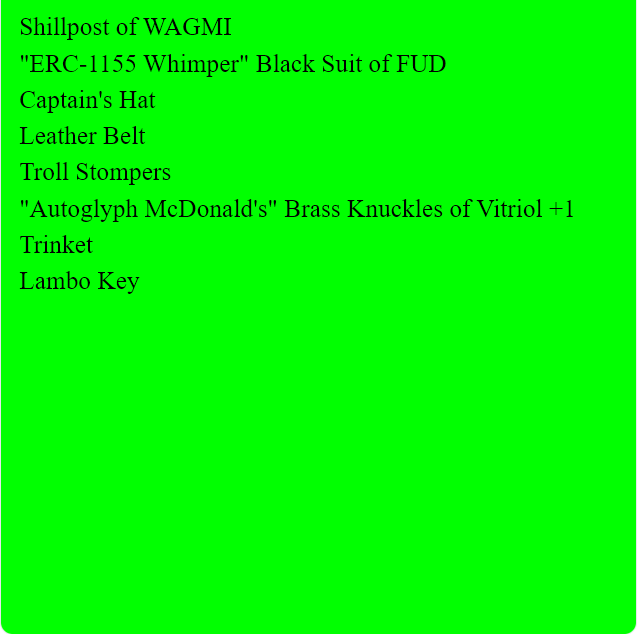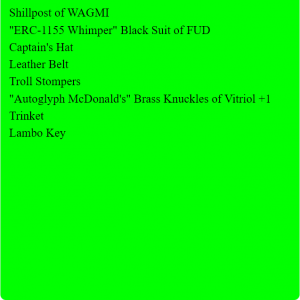 As described on the Bloot Academy page, Bloot is a "…very simple loyalty program…". It's a bottoms-up approach to NFTs that rewards its diamond-handed holders' access to multiple other NFT and DeFi projects, either via pre-sale early access, airdrops, or via the free-to-mint Bloot model (or something in between)!"
Bloot (not for weaks) is just part of the many options you can find on sale at a very low cost from the Bloot program. Its founders and the community aim to help more people understand the value of NFTs and why they're important.
Right now, you can learn more about the community, its owners, and other options you can find through Twitter, Discord, and its community page.
Bloot (not for Weaks) NFT Roadmap
Unfortunately, there is no roadmap for the NFT project as there is little information found other than the creators' description of the collection being "basically worthless."
The text-based NFT however, has released ongoing and past Bloot-related projects that interested and soon-to-be-owners may check from the Bloot Academy site.
An upcoming Pixel Vault Comic was dropped on March 29, 2022, and follows a free claim system. Meanwhile, the team has released official Bloot merch, Bloot girls, Bloot real estate, and Bloot elves–all free claim or free-to-mint.
Bloot (not for Weaks) Utility?
As stated in the NFT platform's description, Bloots are "basically worthless." However, the developers of this NFT project are changing the way people are seeing these non-fungible tokens.
As of now, since it doesn't provide any real value, the Bloot project adopted a free-to-mint model including secondary royalties. The model they chose avoids assigning value to the said tokens. In turn, the market has the freedom to decide the value of these digital assets.
The founder was quoted stating, "It was really, really interesting to see how the different traits sort of gained value based on the perception of the community," fortifying the rationale behind this project.
The Creators of Bloot (not for Weaks)
The text-based NFT was developed by brothers Hunter and Dylan Orrell, daring to change how people see and perceive NFTs as a whole. In an interview with Benzinga, he mentions, "The whole idea of putting something out and saying 'hey we're going to build something and hand it to you and you can do whatever you want with it,'" signaling a divergent path for the development team.
Pixel Vault investor and Advisor Beanie had a hand in the development of its digital assets. It is later noted, however, that the project is under "new management" as stated in the description of its OpenSea page.
When to Mint Bloot (not for Weaks) NFT?
The minting phase for Bloot tokens has already elapsed, but it's safe to say that you can still buy one from third-party platforms. The bloot nft project has currently 3,900 owners with a trading volume of an impressive ETH9,000. You can find more about the collection, its sales, and data, by checking out their Twitter and Discord.
Where to Buy Bloot (not for Weaks)?
You can buy a token from this NFT project straight from OpenSea. Right now, it has about 8,000 items featured for auction and trading. It's also worth noting that its floor price as of this writing is at ETH 0.025 or US$85 per token.
gmBlockchain's Thoughts
What we find cool about this collection is that it tries to change the way people see NFTs. It's not after sales but educating people about the true value of NFTs and their importance in the crypto sector. Check out more of Bloot not for weaks NFT on their Twitter and Community page!