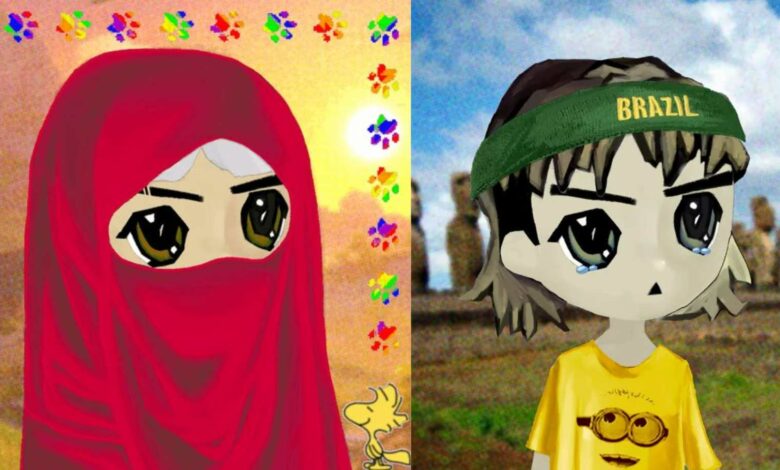 Looking for a new way to express your personality in the web3 space?
If so, you might want to check out the Redacted Remilio Babies NFTs, a collection of 10,000 unique and adorable neo-chibi PFPs that will make you stand out from the crowd.
Redacted Remilio Babies NFTs are not just cute and cool, they are also functional and valuable.
To learn more about the Redacted Remilio Babies NFTs, keep reading this post as we guide you through the details and features of this collection.
About Redacted Remilio Babies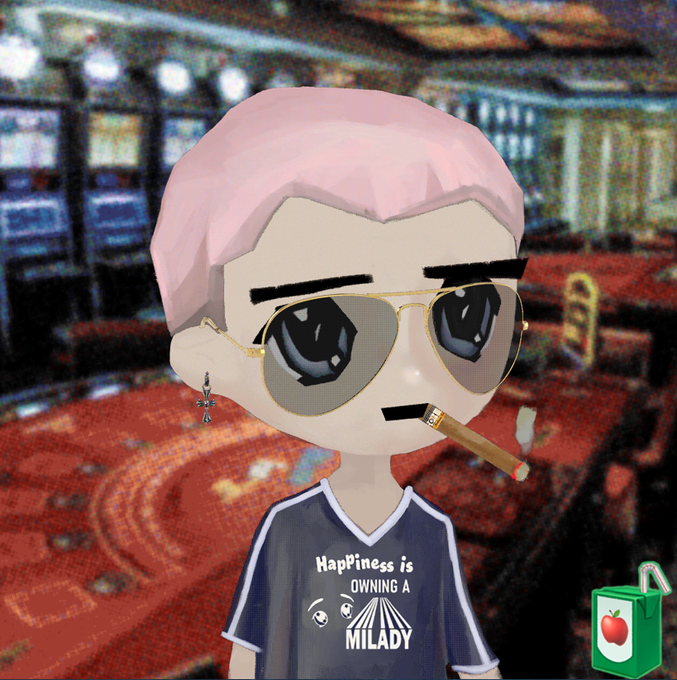 Redacted Remilio Babies is a collection of 10,000 neochibi pfpNFTs continuing the Milady Maker NFT collection.
It is a collection focused on expanding the Milady Maker NFT collection with an emphasis on introducing new and better aesthetics for the Milady ecosystem.
On its official website, it describes Remilio Maker as a Milady for boys.
Featuring art by Ulenka and leadership by "Remilionaire", consultancy by the Yayo Corporation, and direction by Charlotte Fang, each Remilio features one of over 100friends hidden stealthily away in the corner, invisible on your public profile when cropped into your pfp.
Redacted Remilio Babies Roadmap
According to the information gathered by experts at gmblockchain, the roadmap should involve four primary phases:
Phase 1: Launch of the Redacted Remilio Babies NFT collection on OpenSea and the Remilio Minecraft server. The server will have exclusive features and events for the NFT holders, such as custom skins, mini-games, quests, and tournaments.
Phase 2: Development of the Remilio DAO, which will allow the NFT holders to vote on the future direction of the project and the server. The DAO will also distribute rewards to the active members of the community.
Phase 3: Expansion of the Remilio ecosystem, which will include collaborations with other NFT projects, artists, and influencers. The project will also explore new platforms and opportunities for growth and exposure.
Phase 4: Creation of the Remilio Metaverse, which will be a virtual world where the NFT holders can interact with each other and experience immersive content. The metaverse will be powered by blockchain technology and will have its own economy and governance.
The creators at Remilia collective claim that they are working hard to achieve their vision and that they will update their audience as they progress.
Redacted Remilio Babies NFT Utility?
The Redacted Remilio NFTs serve as a membership pass to a customized Minecraft server where holders can interact with other members of the Remilio community and enjoy exclusive features and events.
Some of the NFTs even provide utility to casino operators in the form of Casino background traits.
The Remillia Collective also plans to introduce newer and better utitlies to holders such as key passes to Remilio gyms, restuarants & hotels.
Also, the NFTs have the potential to appreciate in value, as they are scarce and in high demand on the secondary market.
All these and more are some of the reasons they have a large share of followers in the NFT community.
The Creators of Redacted Remilio Babies NFT
Redacted Remilio Babies is an NFT collection that was created by Remilia collective in 2022. It is a continuation of the Milady Maker NFTs with a new focus on aesthetics,
The team includes CEO was Charlotte Fang ("Charlie" or "Charlemagne") who also launched the Milady Maker avatars in August 2021.
The artist known for the designs of this project is an anime artist and designer called Sprite Bonkler while the other artist of the project is Ulenka, who also designed the Milady Maker.
Other members of the team are not known for now due to certain reasons which could include the fact that they would prefer to remain anonymous to their community.
When to Mint Redacted Remilio Babies?
The mint date for Redacted Remilio NFTs was on August 8th, 2022 with a mint price of 0.09ETH.
The current floor price is 0.36795 ETH, which has decreased by -10.89% over the last 24 hours. The total volume is 23214.43ETH, and there are 1311 NFTs currently listed.
Where to Buy Redacted Remilio Babies NFT?
Redacted Remilio NFTs are available for purchase on many online marketplaces. This makes it easy for people to buy these special digital assets without going to the artist directly.
Some popular marketplaces to buy Redacted Remilio NFTs include OpenSea, OKX, LooksRare, Binance, Blur, and X2Y2.
gmBlockchain's Thoughts
To conclude, I think the Redacted Remilio Babies NFTs are a great project that combines crypto and street culture in a fun way.
I personally love their neo-chibi style and their vibrant community. They also have a lot of potential to grow and succeed in the NFT industry.