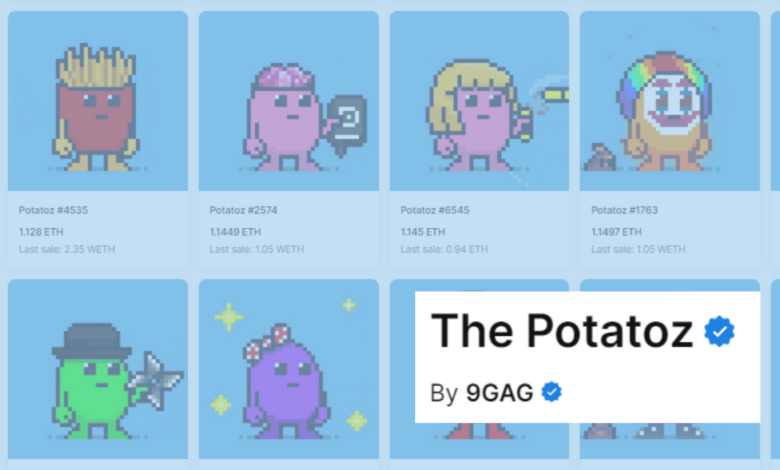 A long time ago, in a memetaverse far, far away… Memeland was a deserted land unsuitable for life.
Until years ago, early lifeforms started to appear.
Memeland's first residents, it turns out, were a bunch of Potatoz. Who left the Potatoz there?
Want to find out more about these Potatoz and what makes them so sought after by meme lovers?
Join us for a ride as we unveil all about this collection and what makes it so loved by NFT lovers today.
About Potatoz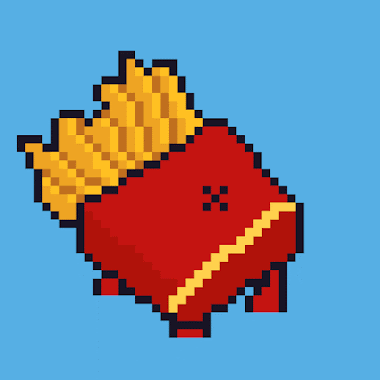 The Potatoz NFT is a collection of 9,999 NFTs sitting on the Ethereum Blockchain inspired by memes, pop culture, and Gen-z culture.
On the Memeland Ecosystem, they are the species that pave the way for its development. Memeland was a deserted land unsuitable for life until the first inhabitants, Potatoz started to appear.
Potatoz represents the base-level membership of Memeland. Owning a Potatoz means that you are not only part of the fun and energetic community, but you are like a co-founder of Memeland!
Potatoz are the best companions to Captainz. They may look small and cute but they are strong and can kill.
Potatoz Roadmap
The Potatoz NFTs have a 5-stage reveal process, where each token grows from a seed to a fully developed potato with unique traits inspired by internet memes and pop culture.
However, The Potatoz NFT does not have an official roadmap, as the creators compare their project to the sea, where there is no road.
Instead, they have a mission to create an immersive and interactive metaverse for their community. Here are the five stages that each Potatoz takes to develop fully in the Memeland Ecosystem:

Potatoz Growing Stages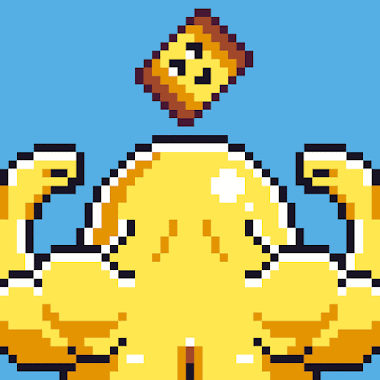 Stage 0 (Type): This is the initial stage, where the token is a pixelated seed that indicates the type of potato it will become. There are four types of potatoes: Normal, Sweet, Purple, and Golden.
Stage 1 (Mutation): This is the stage where the token sprouts its stalks, which shows the mutation of the potato. There are six mutations: Normal, Fire, Water, Earth, Air, and Electric.
Stage 2 (Element): This is the stage where the token reveals its element, which is a special feature that distinguishes the potato from others. There are 12 elements: Glasses, Hat, Mask, Scarf, Earring, Necklace, Horns, Wings, Tail, Halo, Crown, and Tiara.
Stage 3 (Size): This is the stage where the token shows its size, which is a measure of how big or small the potato is. There are three sizes: Small, Medium, and Large.
Stage 4 (Final Stage): This is the final stage, where the token displays its full appearance and personality. The potato has a face, a body, and an accessory that reflects its type, mutation, element, and size. The potato also has a name and a bio that describes its background and characteristics.
Potatoz NFT Utility?
Potatoz also comes with innovative non-custodial staking and a multi-stage reveal mechanism. It adds a little fun and rewards for our passionate community.
Growing your Potatoz allows them to sit in your wallet, keep them safe from hacks and scams, and evolve into the next stages (from stage 0 to stage 5) while collecting tickets to enter the weekly prize draw.
Rumour has it growing is related to $MEME, allowlist spots, NFT drops, access to IRL events, and more!
The Creators of Potatoz NFT
The creators of Captainz NFT are the group of renowned meme studios, 9GAG. 9GAG just recently dived into the web3 ecosystem with the aim of connecting on a deeper level with their community.
Having built a following of over 200 million followers on all social media since its inception in 2008, they started their journey into the web3 ecosystem with their recent collection "Memeland".
Although there has been no mention of the team members, you can follow their social media accounts on X and join the conversation on their Discord.
When to Mint Potatoz?
It was launched as a free mint in June 2022 and became a top 150 OpenSea collection in less than 69 days.
At the time of writing, it has a trading volume of 43,870 ETH and is held by 2,796 unique owners.
Where to Buy Potatoz NFT
Potatoz NFT can be bought on various NFT marketplaces. Currently, it has a floor price of 1.08ETH on Opensea. It can also be bought on marketplaces such as Rarible, Blur, etc.
gmBlockchain's Thoughts
If you want to learn more about The Potatoz NFT and Memeland, you can visit The Official Website or The Discord Server and check the team out on X.
You can also check out their other projects: Captainz NFT