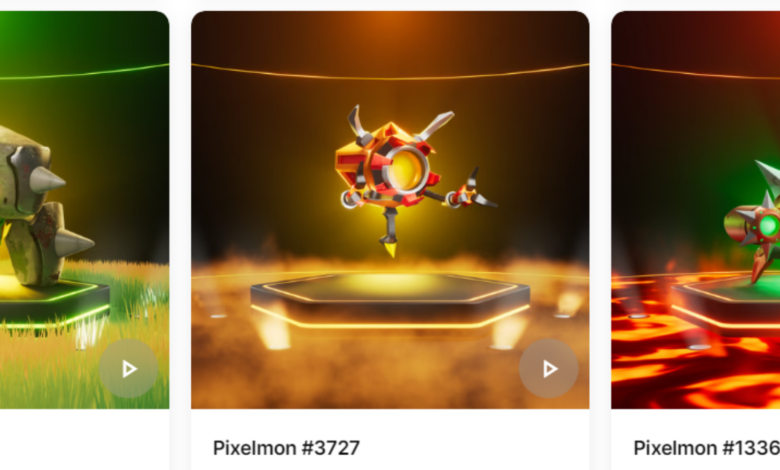 Have you ever wondered how blockchain and NFT technologies can change the gaming industry?
How gamers, creators, and asset owners can benefit from decentralizing the ownership of the game IP?
If you are curious about these questions, you might want to read this article that explains the vision and design of Pixelmon, an innovative NFT collection that has been gathering both the good and the bad sides of attention lately.
About Pixelmon – Generation 1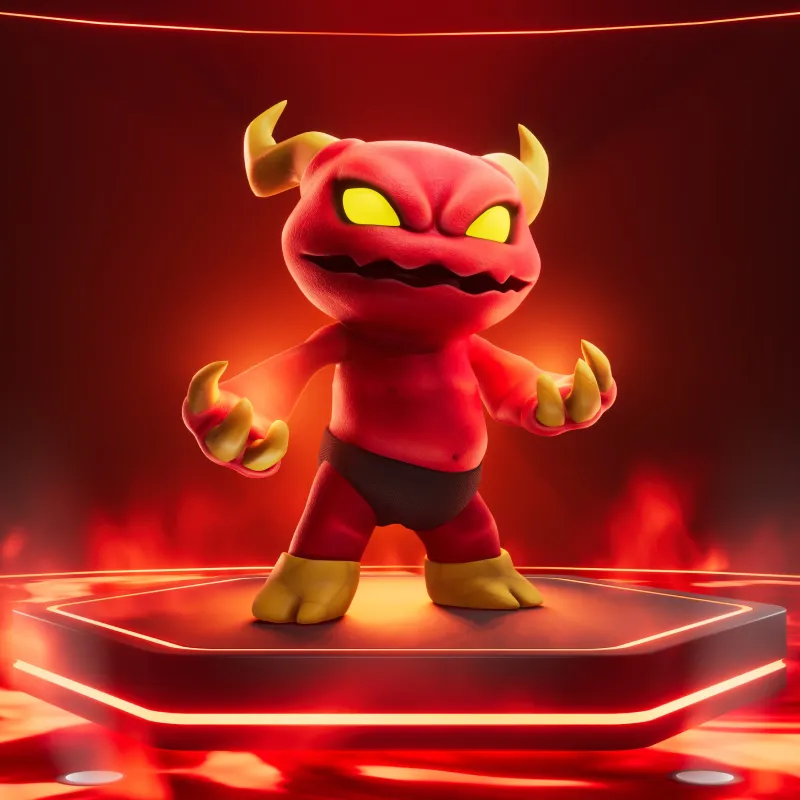 Pixelmon Generation 1 NFT is a collection of digital collectibles that are inspired by the popular Pokemon franchise.
The collection features 11,590 unique pixel art creatures, each with its name, type, and rarity. The collection is available on OpenSeahttps://opensea.io/collection/pixelmongen1, one of the largest and most popular platforms for NFTs.
The Pixelmon Generation 1 NFT collection is not only a set of digital artworks, but also a gateway to an immersive and interactive web3 experience.
The collection is also a testament to the creativity and vision of Pixelmon, who has explored various ideas and concepts through their other NFT projects, such as Checks and VV Rareh
Pixelmon – The Game


Pixelmon is a role-playing web3 game that offers gamers the ability to utilize the decentralized internet of web3 for engaging and fun activities.
Gamers are required to trade and train small creatures such as Pixelmons by battling the rights to own them in a player vs. player setting.
Pixelmon – Generation 1 Roadmap
No specific roadmap for the project but the creators of Pixelmon have revealed their plans with the collection and what the future holds for Pixelmon holders.
In essence, the plan is to build the first truly decentralized gaming IP. The first attempts to decentralize game asset ownership through the blockchain used NFTs as pay-to-play or VIP-area gateway tickets to the game.
In an attempt to justify high prices for these pay-to-play privileges, the solution they opted for was to embed earning into the play itself, thus justifying NFT prices as a pay2play & play2earn relationship.
The whole idea now is to build a system that provides the right incentives to Play to Own (P2O) while leveraging the proven revenue model in Free to Play (F2P) gaming and microtransactions.
Does Pixelmon – Generation 1 Have Utility?
The NFT grants access to the Pixelmon Land, a virtual world where users can train, trade, fight, and evolve their Pixelmon. The NFT also allows users to participate in various events and activities related to the Pixelmon game and culture.
Holders also get access to other forms of utility such as:
Pixelmon land airdrop: Exclusive access to 3D virtual spaces to build your home, shop, or castle.
Pixelmon game alpha access: Participate in the alpha launch of the Pixelmon game, a multiplayer online role-playing game. Your Gen 1 Pixelmon will act as a Level 2 Pixel Pass, giving you premium access and exclusive items and events.
Pixelmon in-game rewards: Receive various items that are only for Gen 1 Pixelmon holders. Customize your trainer, decorate your home, and enhance your gameplay. Buy, sell, and trade items on the Pixelmon Marketplace.
Pixelmon token airdrop: Exclusive access to Pixelmon Token, a cryptocurrency for the Pixelmon Marketplace.
The Creators of Pixelmon – Generation 1 NFT
The collection was created by Liquid X studio, a web3 game studio in the development of metaverses in which various forms of engagement can occur.
The studio is led by Giulio Xiloyannis, who is also the CEO of Pixelmon.
The Panel and advisory board consists of four experts in gaming and blockchain, and a team of over 50 members with diverse backgrounds and skills in game art, design, production, and development.
Some of the notable team members are Stefan Ivanov, Pascal Luban, Sean-Li Murmann, and Anthony Bray.
Pixelmon has partnered with various companies to provide sound, tokenomics, game development, PR, and art outsourcing services.
When to Mint Pixelmon – Generation 1?
The Pixelmon Generation 1 NFT collection was launched on February 8, 2022, on the Ethereum blockchain.
Although the mint has ended, 315 of the Generation 1 NFTs are available for resale on its Opensea marketplace.
Where to Buy Pixelmon – Generation 1 NFT?
You can buy Pixelmon – Generation 1 NFT on specific marketplaces where they are listed. These include Opensea, Rarible, Binance NFT marketplace, and Rarible.
As of the time of writing, its floor price on Opensea sits 0.37ETH which is cheaper than most collections as popular as this.
gmBlockchain's Thoughts
Although the success of the collection was faced with certain challenges and backlash from their community, the creators are now recording better and higher engagements which indicates that this project is not just a passer-by.
It is here to stay and it is very advisable to take ahold of the opportunities it presents before it diminishes, for the second time.
External References