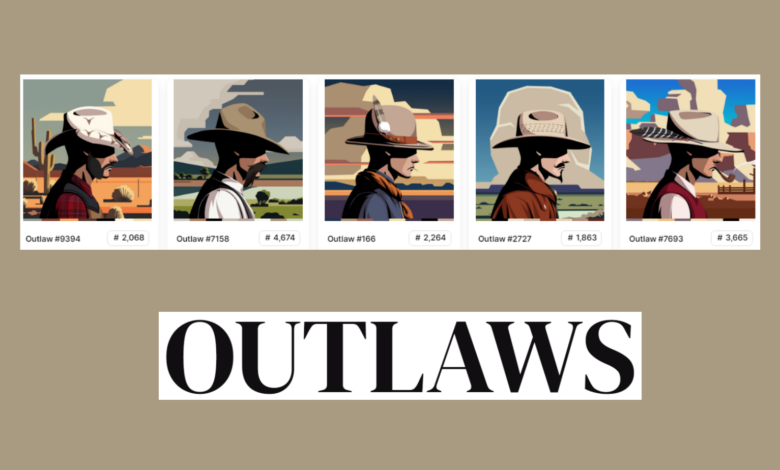 As good as any NFT collection can be, nothing comes close to one with as much anonymity in the process as this.
While most NFT collections reveal the identity of their creators, team members, and collaborators, this one keeps them hidden and mysterious.
This is the collection of Outlaws, an NFT collection that has got everyone talking.
Ready to find out more about this collection, keep reading as we unveil what makes this collection so special even in a bear market.
About Outlaws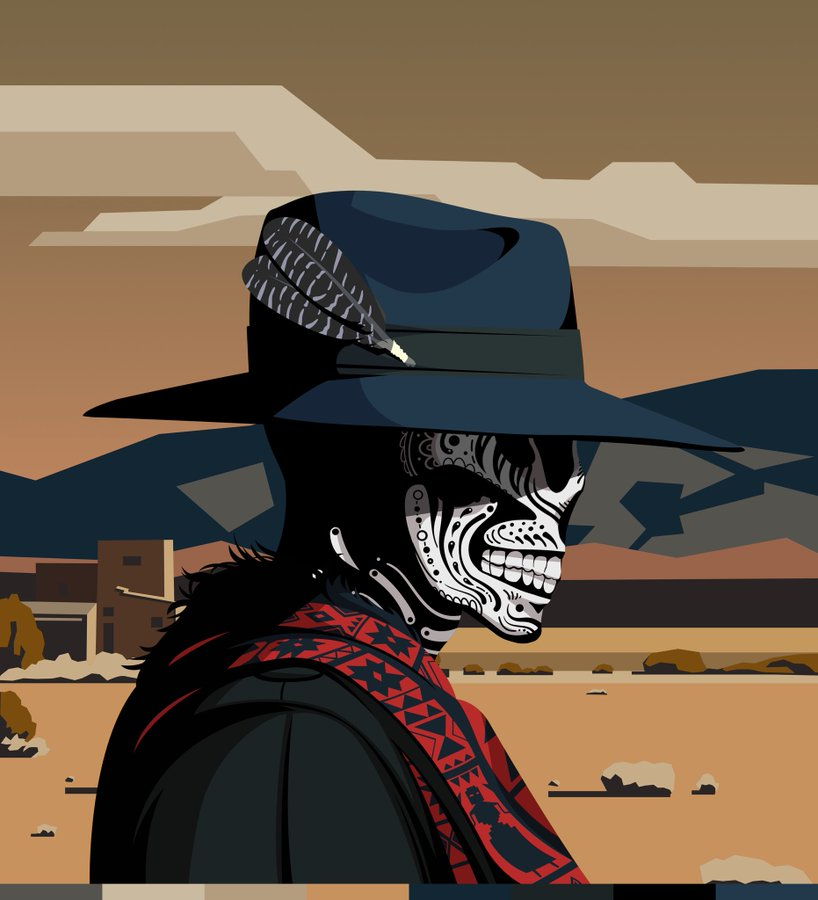 Outlaws NFT is a collection of 10,000 generative NFTs (plus 5 special 1/1s) created randomly out of a combination of more than 600 traits distributed in 9 different layers.
They are stored as ERC-721 tokens on the Ethereum/Polygon blockchain and all metadata is hosted on IPFS.
Outlaws NFT is inspired by the concept of Outlaw which takes inspiration from the Wild West and the classic western genre. This project features a flat art illustration style that captures the essence of the rugged and untamed landscapes and iconic traits and features that defined the Western era.
Each Outlaw is equipped with distinctive variations and details, making every piece unique.
Outlaws Roadmap
There is no roadmap for the project, this was cited in a thread revealed on X on the 8th of April, 2023.
Here, they stated that there will be no roadmap for the project as the creators would like to keep it a community-based project and about long-term organic growth.
The project is spontaneous and creative, and the creators want to surprise and delight its users with new updates and announcements that are not predictable or expected, but rather exciting and innovative
Furthermore, the project is flexible and adaptive to the changing needs and preferences of the community and the market and does not want to limit itself to a fixed plan or timeline that may not reflect the reality or potential of the project
Outlaws NFT Utility?
Although the collection has not made any mention of utility, it is possible that they may release more information about it in the future. Some possible utilities for NFTs include:
Access to exclusive content or events
Voting rights on the future of the project
The ability to earn rewards by staking or playing games
The ability to trade or sell the NFT for profit.
It is also possible that Outlaws NFT will not have any utility at all.
Some people collect NFTs simply because they enjoy the art or because they believe that they will increase in value over time.
The Creators of Outlaws NFT
The creators of Outlaws NFT have decided to stay anonymous due to many reasons. For now, there are no mentions of nicknames or pseudonyms of anyone linked to the project. Some reasons why they do this include:
To protect their privacy.
To avoid potential backlash from the public or other NFT projects.
To allow the project to stand on its own merits, without any association with the creators' personal reputations.
To create a sense of mystery and intrigue around the project.
It is also possible that the creators simply do not want to be in the spotlight. They may prefer to focus on creating great NFTs and letting the project speak for itself.
When to Mint Outlaws?
The mint was held earlier this year on April 12th. The mint price ranged from 0.04 ETH – 0.05 ETH with a max of 5 mints per wallet.
Concurrently, the mint was also divided into two stages, with the second stage going for 0.05 ETH after the first stage closed.
Where to Buy Outlaws NFT?
The Outlaws collection is up for sale on the Opensea marketplace. It can also be found on LooksRare, Rarible, Blur, and the Binance NFT marketplace.
Currently, it has a trading volume of 2,885 ETH with a floor price of 0.003 ETH.
gmBlockchain's Thoughts
For more information about the collection, visit their Medium publications, official website, and social media handles where they share relevant information with holders.
Socials: X, Medium,
This is not the first collection to be hosted with this amount of anonymity in the creation process.
Is it worth the hype? We wait and see if it is.