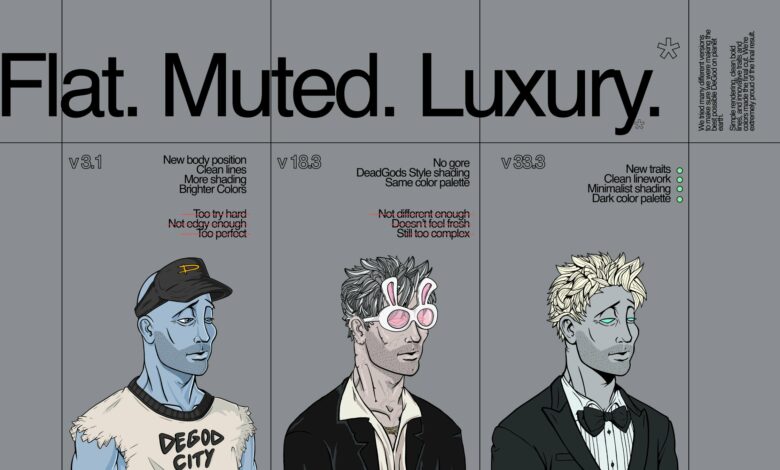 Curious about the DeGods NFT collection?
Look only as far as our comprehensive guide talking about the details you need to know about this notable collection.
If you're an enthusiast of checking out new opportunities, DeGods NFT might just be the next big thing to catch your attention.
Discover more about this collection with all the hype by reading the full details below…
About DeGods NFT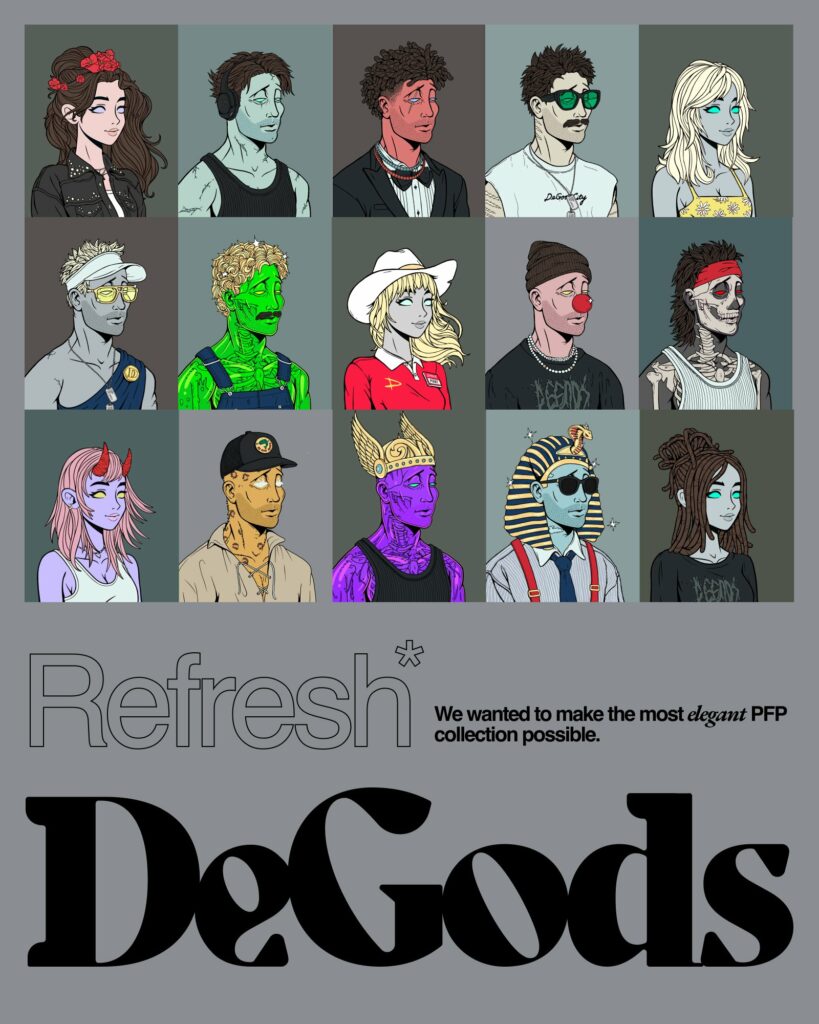 The DeGods NFT is a collection of 10,000 NFTs originally launched in February 2022 on the Solana blockchain. Each DeGod has a unique set of traits, including different skin colors, clothing, and accessories.
The project has since moved to Ethereum and become one of the most popular NFT collections trading with a lot of potential.
The collection gained popularity for its PHBT system, which discouraged investors from selling during a bull run but was later abolished in early 2021 due to a lack of investor support.
If you're looking for a high-quality NFT project with a strong community and a commitment to giving back, DeGods is definitely worth considering.
DeGods NFT Roadmap
The stages in the roadmap for the third season are very complicated as even their community hasn't deciphered it yet.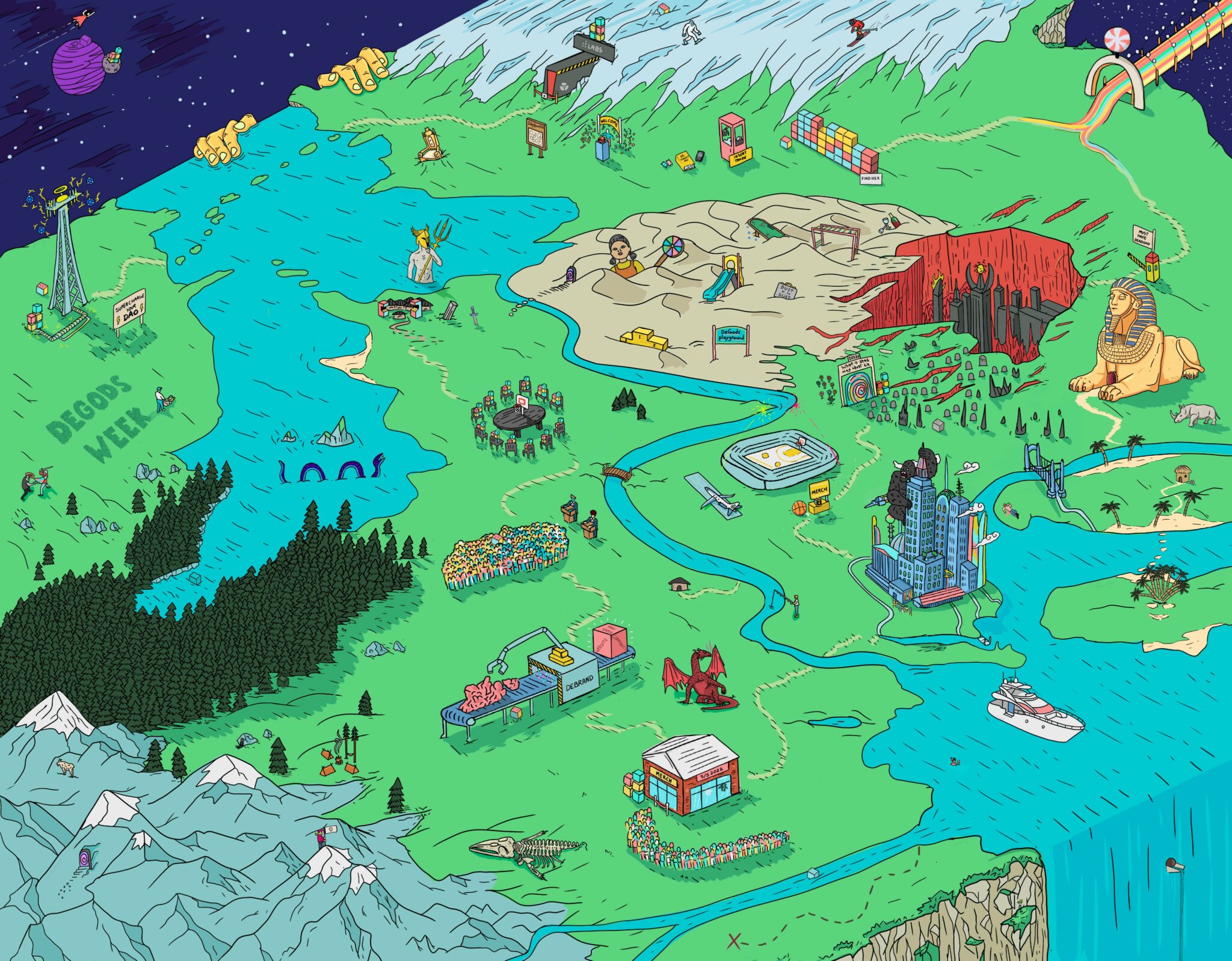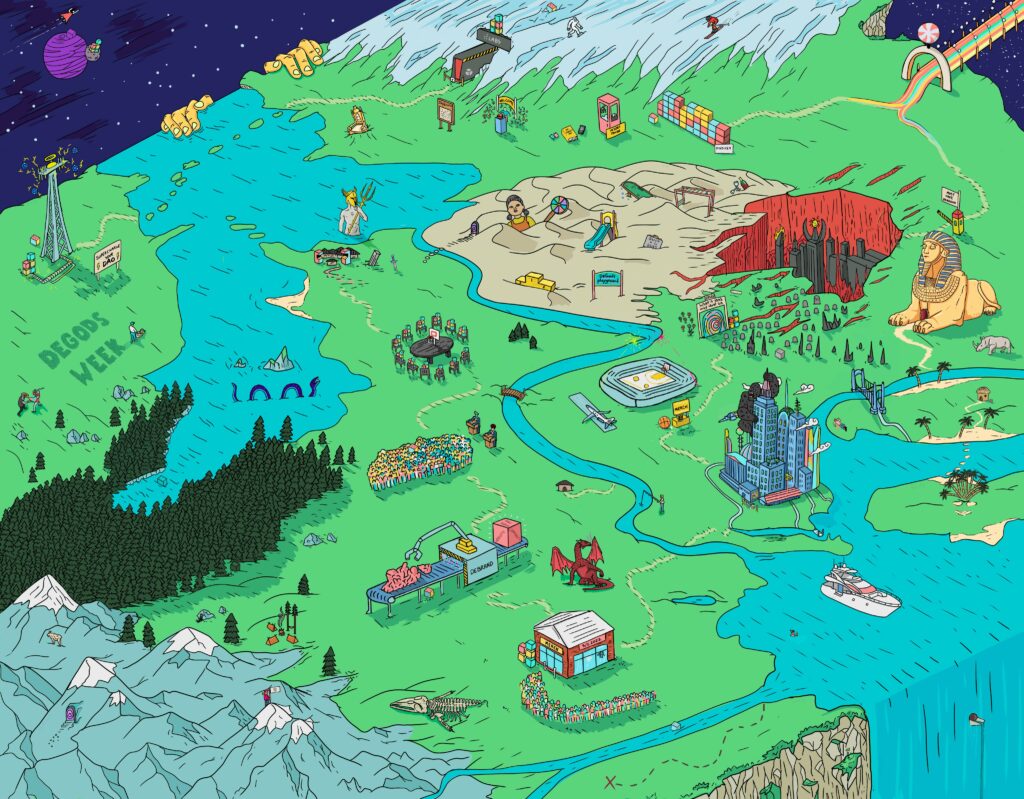 The upcoming season was unveiled by one of the co-founders on X, who also gave details about what to expect from the developers.
In his own words…
We created our new roadmap in the format of an old Facebook profile. Unlike the illustration – we plan to update this overtime.
TBH. I don't expect many to put the clues together. It's hard. Just like it was with the first roadmap.
The pathway to our growth is depicted by the combination of all the elements on this website. If it doesn't make sense now… it will soon enough.
DeGods Utility?
DeGods holders have access to a variety of benefits, including a members-only Discord server, airdrops of new NFTs, and a share of the project's revenue.
Other benefits include:
$DUST Token Minting: DeGod owners have the opportunity to mint 2.5 $DUST tokens daily using their NFTs.
Transcend to DeadGods: Owners can spend 1,000 $DUST tokens to transform their DeGods into DeadGods which allows them to earn 7.5 $DUST tokens instead on a daily basis.
DeMap for Community Interaction: Verified DeGod holders can locate themselves on the DeMap, and encourage networking opportunities between holders.
Collector Tools: Owners are also eligible to get special access to exclusive DeGods tools such as The Rarity Explorer and Deal Finder to analyze the rarity and market prices of NFTs.
The Creators of DeGods
The DeGods NFT team is made up of 8 known members and is led by founders who go by the pseudonyms "Frank" and "Taylor." The other members of the team include:
"SCUM (Artist)
Sir Candy Apple (Artist)
Delilah (Artist)
Finn
Chill
Bob
Although there is no information about the creators on their website, they have a huge following online and they all have an already established presence.
All team members also have a very large following of enthusiastic supporters on X, where they share updates about the project, answer questions, and engage with fans.
When to Mint DeGods NFT?
The DeGods collection has already been minted for 3 SOL each and released to the community via various marketplaces.
It was first minted on Oct 08, 2021. However, the team also made mention on their website that purchases can still be made from marketplaces like OpenSea and Blur directly.
Where to Buy DeGods
With a floor price of $5,844.75, you can buy DeGods from third-party marketplaces MagicEden, Solsea, and Coral Club.
At the time of writing, the collection has a total trading volume of over 80,858 ETH and its best offer at 2.738 WETH. Also, there are 80 unique DeGods listed for sale from a total of 8918 different NFTs.
gmBlockchain's Thoughts
After the recent switch of the DeGods collection from Solana to Ethereum, a huge amount of sales and interest was recorded.
This is just one indication that the DeGods NFT collection indeed has a lot of prospects and is worth going for during the bear market.