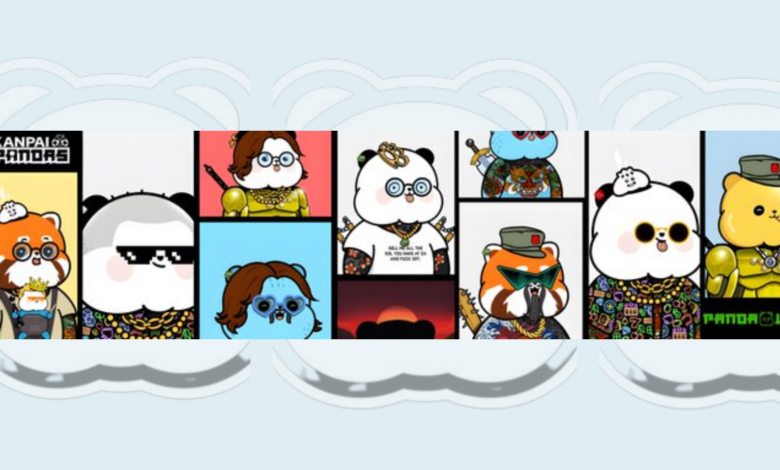 It is no secret that NFTs have now taken over the world of ownership and verification.
With this development, many NFT projects have been listed on online marketplaces but few have taken the NFT community by storm.
One of these collections is Kanpai Pandas. Did you know this collection has sold out 16,000ETH in volume since it was launched but only 2% of internet users in Japan own an NFT?
In this article, we will deduce this NFT project and find out what really makes the community surrounding this project rave so much.
About Kanpai Pandas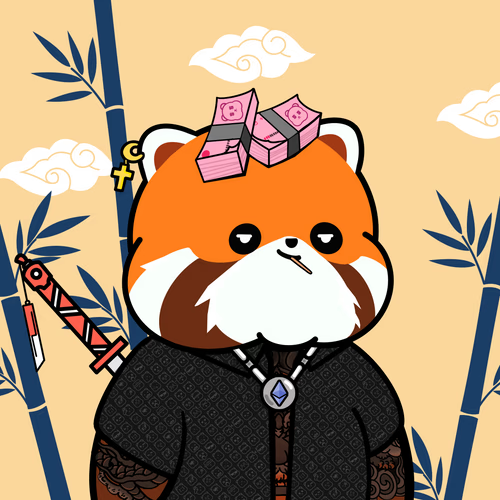 Kanpai Pandas is a collection of 10,000 stylistically curated hand-drawn NFTs that exist on the Ethereum, BNB, Polygon, AVAX, Fantom, Arbitrum, and Optimism chains
It is one of the first omnichain digital collectible projects, which means that the NFTs can be minted, transferred, and traded across multiple blockchains.
Kanpai Pandas is also an exclusive membership club of sophisticated degenerates, a community that loves to enjoy life's thrills and finer things.

Kanpai Pandas Roadmap
Kanpai Pandas has a vision map that outlines the events and activities that the project plans to offer to its holders throughout the year and beyond.
The vision map includes access to exclusive entertainment and sporting events, such as UFC, NFL, Rolling Loud, Bad Bunny, Poker, and more.
The vision map is divided into four sections: IRL Initiatives, Web3 Initiatives, Giveaways, and Partnerships.
Each section has a list of past, present, and future events and activities, along with the dates and details. The vision map also has a timeline that shows the progress and achievements of the project since its launch in April 2022.

Kanpai Pandas NFT Utility?
Holding one Kanpai NFT gives you a lot of utility and benefits, both on-chain and off-chain. On-chain, you can use your Panda NFT to access various platforms and services that are integrated with the Kanpai Pandas ecosystem, such as Magic Eden, LayerZero, Ceden, Avault, ZkLink, Unison, and more
Off-chain, you can use your Panda NFT to access dozens of exclusive events and parties throughout the year and across the globe, with VIP perks and access
You can also earn Panda Points, which are a native proprietary point system that can be redeemed for amazing perks and items.
Additionally, you have full IP rights to your Panda NFT, which means you can create your own Panda content, business, or merch with no limits or restrictions.

The Creators of Kanpai Pandas NFT

The core team of Kanpai Pandas is composed of:
ICE BAGZ, He is a serial entrepreneur, investor, and crypto enthusiast who has been working full-time on the crypto space since 2018. He is also the founder of ICE BAGZ Ventures, a venture capital firm that invests in promising NFT and blockchain projects.
SAIDSEVEN, the creative director and designer. He is an expert in digital media, with more than 15 years of experience working for top agencies and developing campaigns, branding, and experiences for major brands such as Alienware, BMW, Burger King, and Patron
FATEME, the illustrator and artist of the collection. She is a talented and experienced digital artist who has worked on various NFT projects.

When to Mint Kanpai Pandas?
The mint date has passed. It was launched in April 2022 and minted out on September 19, 2022.
However, you can still mint them on different chains by using the omnichain minting system, which allows you to mint a Panda NFT on any chain of your choice, as long as you have a Panda NFT on another chain.

Where to Buy Kanpai Pandas NFT?
If you want to buy a Panda, you can do so on various NFT marketplaces that support the chains that Kanpai Pandas exist on.
For example, you can buy a Panda NFT on OpenSea, Magic Eden, Treasureland, or Solanart, depending on the chain that you prefer.

gmBlockchain's Thoughts
Other Links: Website, X, Opensea Marketplace, Discord, Medium.
Looking to invest in something new with more value and potential for the community? Do well to check out other details of this collection using the above links.