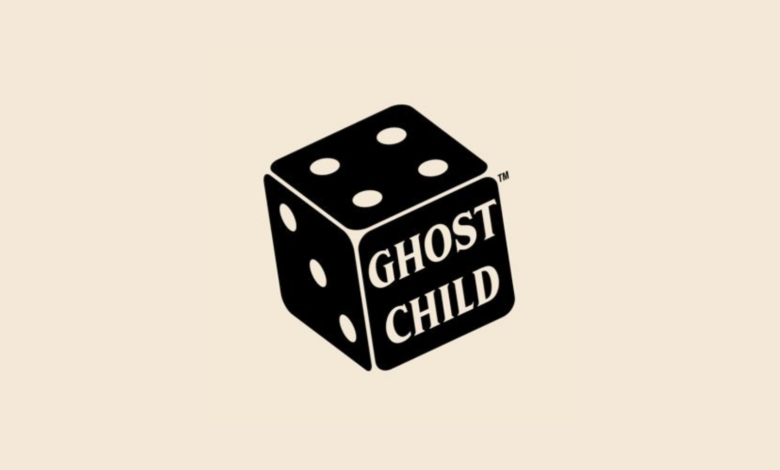 Since NFTs hit the market during the lockdown in 2021, thousands of NFT collections have been unveiled since then, each with its flaws and features.
And thanks to the NFT projects from Bone Labs, the world can view art from a very different perspective.
In this article, we will unwrap this collection and take a deep look at the features that make it stand out in the crowd.
Ready to find out? Let's dive in.
About Ghost Child: Bones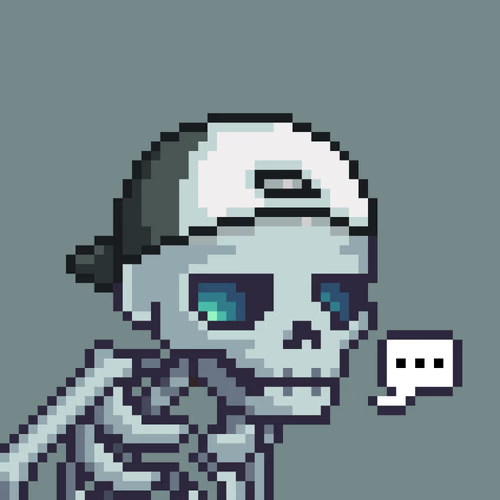 Ghost Child: Bones is the genesis collection from ghostchild.wtf, a project that aims to create a metaverse of immersive experiences, exclusive drops, and more.
Each bone is a uniquely generated character that is stored on the Ethereum blockchain.
Ghost Child is redefining the balance between tradition and futurism through experimental art, identity and contemporary culture.
In the future, Ghost Child aims to articulate a cultural vision through community and high-end products, where the age of imagination is the product of reality.

Ghost Child: Bones Roadmap
The roadmap of Ghost Child: Bones is not publicly available, but the creators have hinted at some of the upcoming features and events.
Some of them are:
Collaborations with other NFT projects and artists.
Airdrops of new NFT collections, such as Ghost Child: Flesh and Ghost Child: Soul, to Bones holders.
Development of a streetwear collection to enhance their physical presence with their fans.
Access to the House of Ghost Child, a virtual world where Bones holders can explore, interact, and participate in various activities.
Development of a moodboard, and a gallery showroom to bridge the web3 and web2 communities of Ghost Child.

Ghost Child: Bones NFT Utility?
Bones NFTs have both intrinsic and extrinsic utility. Intrinsic utility refers to the value that the NFTs have by themselves, such as their rarity, aesthetics, and uniqueness.
Extrinsic utility refers to the value that the NFTs have because of their connection to other things, such as the House of Ghost Child, the airdrops, and the DAO.
The NFTs in this collection have both types of utility, as the creator has publicly made known that the collectibles will be built on quality and scarcity.
"My goal was never to create something better than Yuga, Azuki, etc. Creating something with world influence, is what matters" He said.


The Creators of Ghost Child: Bones NFT
The creators of Ghost Child: Bones NFT are a team of anonymous artists, developers, and visionaries who go by the name of Bone Labs.
They have a Twitter account, where they post updates and announcements about the project.
They also have a Discord server, where they interact with the community and share sneak peeks and teasers.
They have not revealed their identities or backgrounds, but have shown their passion in creating a new form of digital art and entertainment.

When to Mint Ghost Child: Bones?
Ghost Child: Bones NFTs were minted on April 11, 2023, at 12:00 am UTC, for a price of 0.034 ETH each.
The minting process was open to the public, but there was also a whitelist of early supporters who had a guaranteed spot to mint.
It = closed on March 31, 2023, at 3 PM AEST, and required 0.04 ETH in the users' wallets at the time of registration.
The minting process was announced on the official social media accounts of Ghost Child, and the users had to use the links provided by the creators to mint. The minting process was completed in a few hours, and all 3,333 NFTs were sold out.

Where to Buy Ghost Child: Bones NFT?
Ghost Child: Bones NFTs are currently available on the secondary market, where users can buy and sell them using various platforms. Some of the platforms that support Ghost Child: Bones NFTs are:
Opensea, Opensea Pro, Nifty Gateway, OKX, Binance, Blur and Mintable. Currently, it has a floor price of 0.003ETH and a trading volume of 1,231ETH.

gmBlockchain's Thoughts
Very hopeful for what this collection has in store for the NFT audience. Not only that, it's intricate designs and innovative merch have shown that there is more to NFTs than just jpegs.