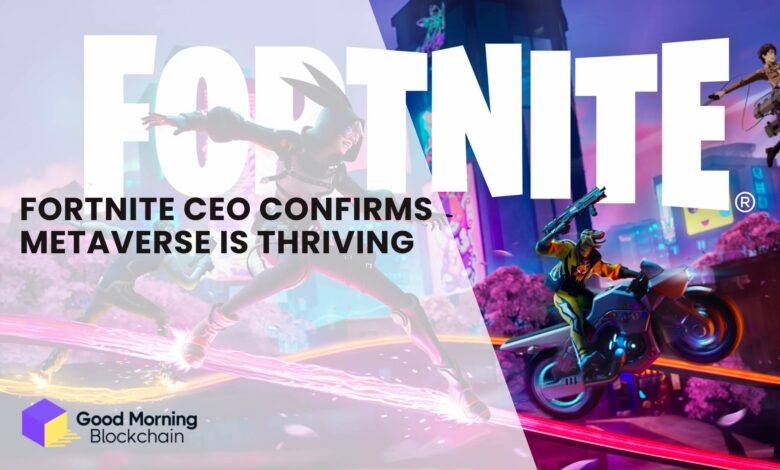 Tim Sweeney, the CEO of Epic Games, the company behind Fortnite, has taken to Twitter to refute claims that the metaverse is dead. The tweet was a response to a post by Ed Zitron, CEO of EZPR, which claimed that the once-buzzy technology had died after being abandoned by the business world. Sweeney used the opportunity to mention the 600 million monthly active users across virtual world platforms such as Fortnite, Minecraft, Roblox, The Sandbox, and VR Chat.
The Metaverse Takes Center Stage Amidst Growing AI Frenzy
The metaverse has been a topic of intense debate in the tech world, with some industry leaders expressing a tepid outlook. This gloomy outlook isn't entirely out of the norm since many big supporters of the idea have recently backed down from their ambitions.
Disney, for instance, announced the elimination of its metaverse division last month as part of broader layoffs that will impact up to 7,000 employees. Microsoft has also discontinued its Industrial Metaverse Core team this year, a four-month-old project aimed to encourage the use of the metaverse in industrial environments.
However, other tech companies like Meta have remained committed to the concept. Meta CEO Mark Zuckerberg denied claims that the company had pivoted away from the metaverse in favor of AI during the company's earnings call, saying, "A narrative has developed that we're somehow moving away from focusing on the metaverse vision, so I just want to say upfront that that's not accurate."
Similarly, Sweeney's Epic Games has been investing heavily in the technology. In April last year, the company raised $2 billion in financing from Sony and investment firm KIRKBI to "advance the company's vision to build the metaverse."
It's worth noting that the metaverse has been the subject of much debate and speculation. Some believe it's the future of the internet, while others remain unconvinced. Regardless, the idea of the metaverse has captured the attention of the tech world, and there is no denying its potential impact.
The metaverse is essentially a virtual space where users can interact with a computer-generated environment and with each other, often through avatars. It could include elements of virtual reality, augmented reality, and even gaming. The possibilities are endless, and the metaverse could transform the way we live, work, and socialize.
As the metaverse continues to be a topic of debate, it's clear that the tech world is still grappling with its potential. While some companies are moving away from it, others are doubling down, with billions of dollars being invested in the technology. Ultimately, only time will tell whether the metaverse will be the future of the internet or just another tech buzzword that fades away.