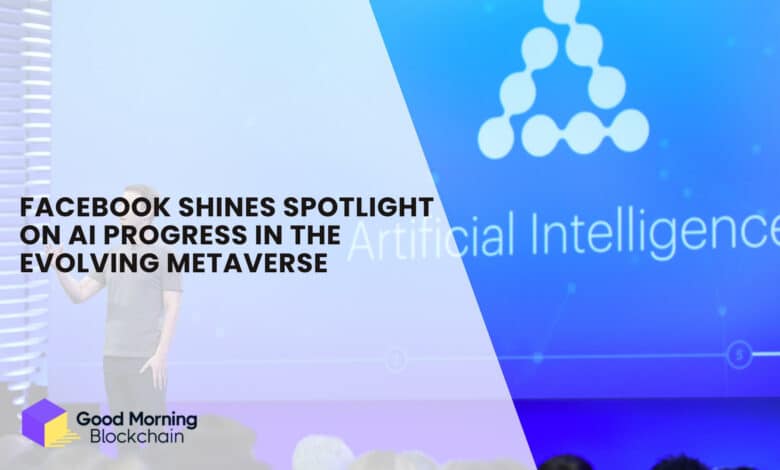 In an ambitious move that began on October 28, 2021, Facebook embarked on its metaverse adventure, with CEO Mark Zuckerberg renaming the company as "Meta Platforms Inc" to signify its dedication to building the metaverse. Described as an integrated environment that connects all of Meta's products and services, the metaverse has recently sparked speculations about Meta's growing emphasis on Artificial Intelligence (AI) and its various applications.
Meta's Pursuit of AI Raises Questions
Meta has long been an active participant in AI research, with its lab publishing numerous findings in the field. Notable areas of research include real-time translation of different languages and the use of AI in children's drawing animation. Another intriguing endeavor involves using brain activity imagery to decode speech. Meta's exploration of AI has also led to the development of two significant projects: Galatica and BlenderBot 3.
Galatica, a large-language model synthesizing scientific research, garnered public criticism for its inaccurate rhetoric, resulting in its temporary suspension. Similarly, BlenderBot 3, an all-purpose chatbot designed to improve safety and skills over time, failed to generate significant user interest or growth.
Despite these setbacks, Meta continues to explore AI innovations, including advertising tools. One such tool, AI Sandbox, is an upcoming app enabling marketers to create visually appealing ad campaigns by making slight modifications to backgrounds, copy, and images. Meta executives maintain that AI Sandbox will help deliver targeted ads to different customer segments.
Meta's Commitment to the Metaverse
In April, Meta Platforms employees raised concerns about the company's focus during a meeting with top executives. Reiterating their dedication to the metaverse, executives clarified that Meta's pursuit of AI does not detract from their metaverse ambitions.
Mark Zuckerberg emphasized the vital role of AI in metaverse development, enabling developers to create a multitude of products and empowering individuals with limited technical exposure to shape Meta's virtual reality-driven applications. Zuckerberg also highlighted how AI enhances user retention on Instagram Reels, powers targeted advertising, content recommendations, and content moderation, including the removal of offensive and rule-breaking material.
During the April earnings release, Zuckerberg revealed that AI contributed to Meta's revenue growth in the first quarter of 2023, underscoring its significance across all of Meta's businesses and applications.
As Facebook's metaverse journey unfolds, the company's dedication to advancing AI underscores its commitment to both technological frontiers. By leveraging AI capabilities, Meta aims to shape a future where users can actively participate in the metaverse and create new, immersive experiences.