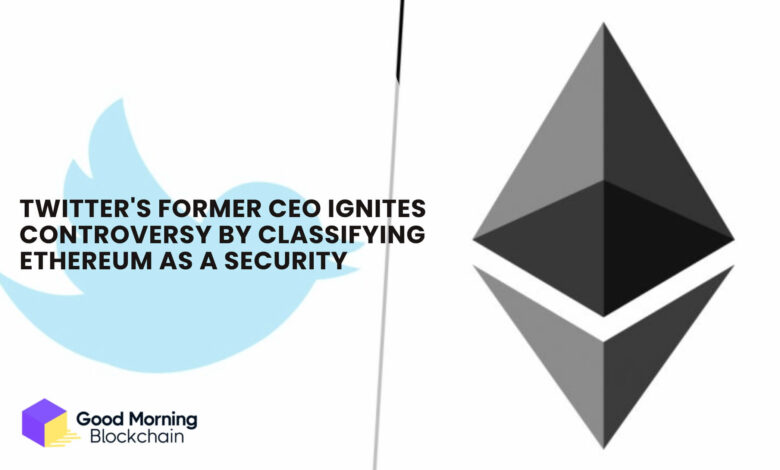 In a social media clash that caught the attention of the crypto community, former Twitter CEO and Bitcoin advocate Jack Dorsey stirred controversy by suggesting that Ethereum (ETH) could be considered a security. This statement sparked a fiery Twitter war with Udi Wertheimer, a Bitcoin developer, who criticized Dorsey as a "clown."
Dorsey fired back, challenging Wertheimer to educate him on the topic by stating, "ETH is not a security? Teach me, wizard." In response, Wertheimer shared an old video of SEC Chair Gary Gensler affirming that ETH was adequately decentralized and not classified as a security.
Gabor Gurbacs, a strategy adviser to Tether and VanEck, added to the discussion by proposing that Ethereum's recent transition to a proof-of-stake consensus mechanism might have triggered a reevaluation of securities laws.
This online confrontation takes place amidst ongoing SEC lawsuits against major cryptocurrency exchanges Binance and Coinbase, alleging the offering of unregistered securities. The timing of this clash highlights the significance of regulatory oversight in the crypto market.
Dorsey further fanned the flames by endorsing a screenshot of a 2015 post by Coinbase CEO Brian Armstrong, where Armstrong dismissed altcoins as distractions and emphasized a focus on Bitcoin. Dorsey also retweeted a video of Jack Mallers, CEO of Bitcoin Lightning application Strike, criticizing Armstrong for prioritizing altcoins over Bitcoin and the Lightning Network.
Interestingly, during Dorsey's tenure as Twitter CEO, the company sold Ethereum-based nonfungible tokens (NFTs) in 2021, despite Dorsey himself refraining from investing in ether at the time. He expressed a preference for Bitcoin, downplaying Ethereum's potential to disrupt big tech.
The controversy surrounding Dorsey's remarks gains significance as the SEC actively evaluates the regulatory classification of Ethereum and other cryptocurrencies. SEC Chair Gary Gensler acknowledged during a congressional hearing that tokens like Ethereum could be seen as investments, potentially falling under federal securities law. However, the SEC's stance on ETH remains unsettled.
While the SEC has taken enforcement actions against companies minting tokens on the Ethereum platform and accused influencers of promoting registered securities, an official statement on Ethereum's classification is still pending. The commission carefully considers various factors before making a final determination that could have implications for the entire crypto industry.