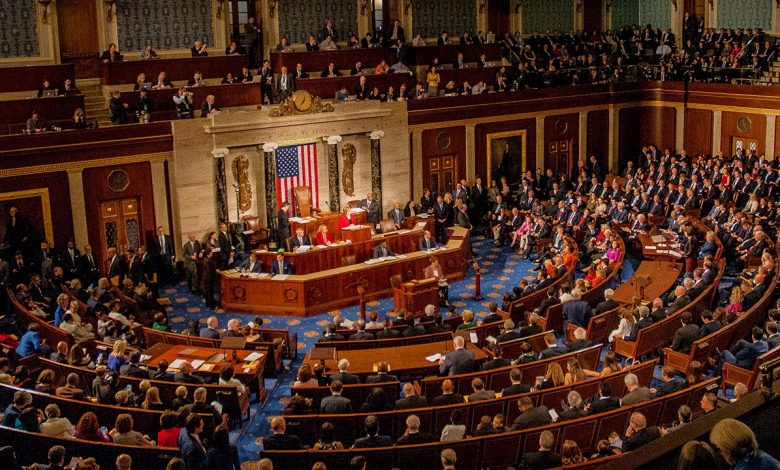 The crypto market enjoyed a significant boom in November last year with the entire space worth at least USD$ 3 trillion as major digital coins such as Ether and bitcoin enjoyed a surge in recent weeks. As the digital coin market continues to gain traction, the Biden administration is setting sights on releasing a government-wide strategy to regulate the market.
Today, the team from gmBlockchain further investigates this recent move by the US government, weighing in on how this would impact the industry and what you, as users and holders of these digital assets, can do to better prepare yourself in the future.
The US White House and Congress' plan for a regulated crypto space
As the NFT marketplace and other digital assets continuously receive further buzz with NFT sales hitting US$25 billion in 2021, it comes as no surprise that US President Joe Biden will finally make a move to release new regulations for the sector.
For years, digital currencies like bitcoin and ether, have operated in a deregulated marketplace. With concerns of the bitcoin being used for illicit activities alongside perceived volatile risks, the US government has finally decided to step in with an executive order to cover many areas of the market.
US policymakers are devising ways to regulate the sector. US Senator Cynthia Lummis, holding a seat on the Senate Banking Committee, is set to pitch in Congress a crypto regulator body in conjunction with her digital asset policy bill. Her proposed legislation would provide further guidance on classifying asset classes, and offer rulings on crypto taxation and consumer protection.
Meanwhile, Senator Pat Toomey is prepared to fix the broad definition of a "cryptocurrency broker" including guidelines on how he plans to regulate stablecoins in crypto. Senator Lummis and Toomey are the only two legislators who own crypto assets.
The US Department of Treasury will also release more of its mandate regarding qualifications of a crypto broker under the Congress' Infrastructure bill that was passed in 2021.
How you can prepare in the event of crypto regulation
As we prepare ourselves for a regulated marketplace for bitcoin and other digital assets, here are some ways you can safeguard yourself and your assets once the bill is enacted by US Congress:
Keep track of your transactions. Stay organized.
Save the transaction history of your cryptocurrency on record for at least the past three years.
Be updated on upcoming regulations.
Familiarize yourself and keep yourself updated with standalone bills and further amendments to the proposals for the crypto bill.
Use a reputable crypto portfolio management tool.
Track your transactions safely using trusted software that allows you to calculate your gains and losses while storing proof of these transactions.
gmBlockchain's Thoughts
While many are still on the fence about whether regulating cryptocurrencies is the right move for the sector, having this legislation will benefit the market in many ways. We see that a regulated digital marketplace will protect investors—something that has been a fear for most people for years.
This can tackle certain issues in the crypto sector, such as the rising use of digital coins for illicit purposes, such as tax evasion. Policing digital wallets and trading platforms provides consumer protection so that crypto companies will be guided on their policies to help withstand further attacks, such as OpenSea's recent phishing attack earlier this year.