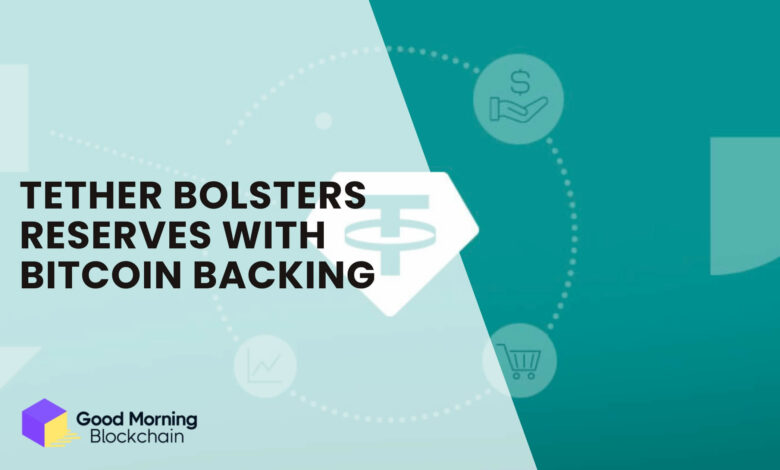 In a surprising shift of strategy, Tether International Limited, the powerhouse behind the leading stablecoin, has unveiled its new investment plan. The company is set to bolster its reserves by regularly purchasing Bitcoin (BTC) using up to 15% of its net realized operating profits.
Tether's objective is to diversify and strengthen its reserves, amplifying transparency regarding its financial performance and capital allocation strategy. By incorporating Bitcoin into its reserves, Tether aims to tap into the potential growth of this transformative technology. The company believes that Bitcoin, with its impressive returns over the past decade, has demonstrated its potential as an investment asset. As Bitcoin's recognition and adoption by major financial institutions grow, Tether sees it as a vital component in diversified investment portfolios.
This strategic move signifies Tether's confidence in the digital asset market and its dedication to supporting the broader ecosystem. Paolo Ardoino, Tether's CTO, expressed this sentiment, highlighting Bitcoin's ability to reshape business and everyday life. He stated, "Our investment in Bitcoin is not only a way to enhance the performance of our portfolio, but it is also a method of aligning ourselves with a transformative technology that has the potential to reshape the way we conduct business and live our lives."
With the new investment plan, Tether is taking a different approach than many institutional investors. While others entrust their Bitcoin custody to third parties, Tether firmly believes in the philosophy "Not your keys, not your bitcoin." The company retains full control of the private keys associated with its Bitcoin holdings, emphasizing its unwavering commitment to security. As of the end of March 2023, Tether already possessed about $1.5 billion in BTC in its reserves, as disclosed in its Q1 2023 Assurance Report.
Tether's investments, however, extend beyond Bitcoin. The company is actively exploring and investing in various opportunities in the digital asset landscape. It focuses on building communication through peer-to-peer technologies like Holepunch, as well as investing in energy initiatives and Bitcoin mining infrastructure, among other ventures.
Amid the rapidly evolving digital asset landscape, Tether remains committed to upholding the stability of its flagship stablecoin, Tether (USD₮). The company adheres to rigorous risk management practices to ensure the security and stability of its operations. Tether's strategic foresight, financial acumen, and commitment to growth and innovation make it a trusted and reliable financial infrastructure provider in the digital asset space.
This bold move by Tether International Limited demonstrates its strategic vision, financial expertise, and commitment to driving the growth and evolution of the cryptocurrency landscape. As the company reinforces its financial reserves and solidifies its position as a trusted financial infrastructure provider, it continues to shape the future of the digital asset space. By embracing Bitcoin and exploring other innovative opportunities, Tether remains at the forefront of the industry, ready to navigate the ever-changing landscape with confidence and resilience.