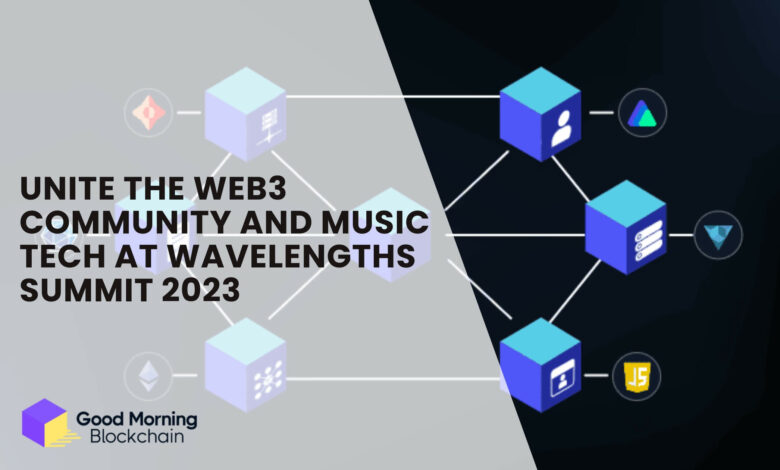 Web3 and the music industry have become the ultimate power duo, with NFT collections and metaverse concerts taking center stage. However, the true potential and use cases of these technologies often remain mysterious and perplexing. In a bid to demystify the intersection of music and Web3, Water & Music hosted its inaugural Wavelengths Summit on May 6. The one-day event brought together musicians, industry executives, technologists, and researchers to explore cutting-edge music technology and make information more accessible.
Water & Music, founded by writer Cherie Hu in 2016 as a free newsletter, has since evolved into a collaborative music technology research network. With a focus on Web3 and its impact on the music industry, Water & Music aims to empower its community with the knowledge needed to thrive in the digital era.
Building a Strong Community
Community-building was at the core of Water & Music and the Wavelengths Summit. The event emphasized the importance of fostering community in both music and Web3. The chosen topics for discussion, such as "Music Community Building and Decentralization: Lessons from History" and "URL to IRL: Uniting Music Communities Online and Offline," revolved around community-centric themes. The summit itself was designed to encourage active participation, with experts facilitating conversations and audience members encouraged to join in at any time. Comments and questions from attendees were displayed on a large screen, creating an interactive experience.
Diana Gremore, the events director at Water & Music, aimed to recreate the vibrant atmosphere of the Water & Music Discord community. By translating the energy of the online community into an in-person event, Water & Music sought to provide an immersive experience for attendees.
Web3 Community Building for Musicians
Throughout the summit, discussions revolved around the exploration of Web3 and blockchain technologies in the music world. The "Music Community Building and Decentralization" session delved into how online communities, including decentralized autonomous organizations (DAOs), are the next step in the decentralization journey. Participants explored how on-chain voting and governance mirror the decision-making processes of real-world communities. The existing decentralization in music communities has led many musicians to embrace Web3 technologies.
Melanie McClain, founder of Blurred Lines and a Web3 consultant, emphasized the importance of understanding one's community before launching crypto music projects. She highlighted the potential of NFTs to grant collectors free access to concerts, allowing artists to experiment and cultivate stronger bonds with fans. McClain emphasized the need for musicians to be self-aware when using blockchain technology, tailoring their approach to their specific community.
Advantages of Web3 for Musicians
Web3 solutions offer unique advantages for musicians. Gremore emphasized that the ability to build and sustain communities is one of Web3's greatest strengths. Blockchains are designed for efficiency, allowing artists and their teams to utilize their funds effectively. This enables them to make the most of "smart money" and determine the actual use cases of blockchain technology in music.
The Union of URL and IRL
One remarkable aspect of the Wavelengths Summit was witnessing online friends meeting in person for the first time. Meeting in real life, or IRL, added an extra layer of connection to the already established online relationships. Water & Music recognized the significance of these encounters and aimed to foster meaningful connections among attendees.
While online spaces provide opportunities for fans to connect virtually with their favorite artists, the power of meeting in person should not be underestimated. Meeting face-to-face solidifies the bonds formed online and strengthens the sense of community. Water & Music believes that IRL events are crucial for building trust and long-term sustainability.
Embracing the Future
The Wavelengths Summit delivered a clear message: community-building is vital for success in both the music industry and the world of Web3. Water & Music purposefully designed the event to showcase its vision of effective community-building.
As the day drew to a close, Gremore left the audience with an empowering thought. Despite the challenges faced by the music industry, there is still hope on the horizon. The summit highlighted the potential of DAOs, NFTs, and other blockchain tools that enable artists to forge direct connections with their fans. Gremore's candid words resonated with the audience:
"We're fucked — but maybe we can do something about it."