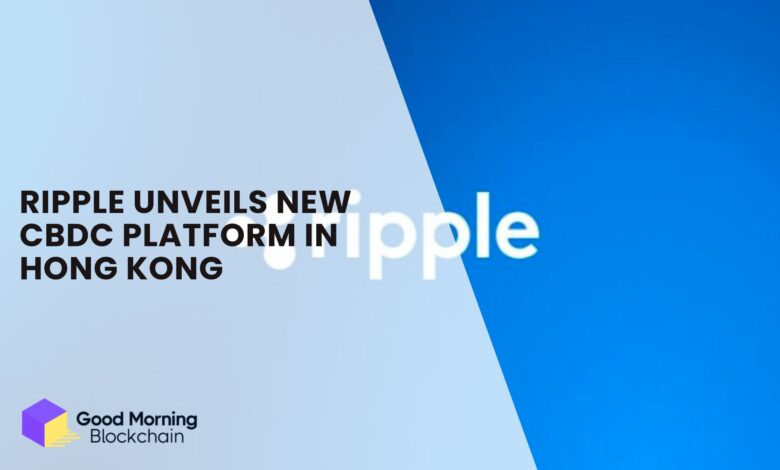 In an exciting development, Ripple, a renowned crypto solutions company, has announced its active participation in the Hong Kong Monetary Authority's (HKMA) pilot program for the digital Hong Kong dollar (e-HKD) central bank digital currency (CBDC).
As part of this groundbreaking program, Ripple will demonstrate its prowess in the realm of real estate asset tokenization and unveil its innovative CBDC platform. Collaborating with Fubon Bank from Taiwan and other partners, Ripple aims to showcase the utilization of tokenized assets for equity release through a retail version of the e-HKD CBDC.
Equity release, also known as a reverse mortgage, allows homeowners to access the equity in their properties, with repayment occurring either when the house is sold or the borrower passes away.
Ripple firmly believes that tokenization can revolutionize the equity release process, streamlining operations, reducing friction, and boosting efficiency for banks. The company will be actively involved in the program's second phase, which focuses on exploring various use cases, implementation strategies, and design considerations related to the e-HKD CBDC, as outlined by the HKMA.
According to Marcus Wallis, Ripple's Managing Director for Asia Pacific, the fully integrated solution being developed will serve as an industry-first use case, underscoring the immense potential of leveraging a CBDC for real estate equity asset release.
Ripple's participation in the program holds promising prospects for Hong Kong's commercial banks, as it will enable them to offer their customers more streamlined loan services and flexible payment options.
Notably, the HKMA's CBDC pilot program encompasses six key use cases: comprehensive payments, programmable payments, offline payments, tokenized deposits, web3 transactions, and settlement of tokenized assets. A total of 16 banks, payment firms, and blockchain companies, including esteemed entities like Bank of China, China Construction Bank, HSBC, Standard Chartered Bank, Visa, Mastercard, and Alipay, have been selected to participate in this pioneering initiative.
The HKMA aims to share crucial insights and findings from the pilot program during the highly anticipated Hong Kong Fintech Week, set to kick off on October 30. Hong Kong, with its aspirations of becoming a fintech hub, joins the growing list of jurisdictions exploring central bank digital currencies in response to the increasing popularity and influence of cryptocurrencies like Bitcoin.
While mainland China is already conducting a pilot program for its digital yuan, Singapore, a regional competitor, has chosen not to pursue a large-scale rollout of a retail digital currency due to associated adoption risks.
As Ripple demonstrates its capabilities in the HKMA's CBDC pilot program, the future of real estate asset tokenization and the integration of CBDCs into the financial landscape seems to be gaining significant momentum. Exciting times lie ahead in the world of crypto and blockchain technology.