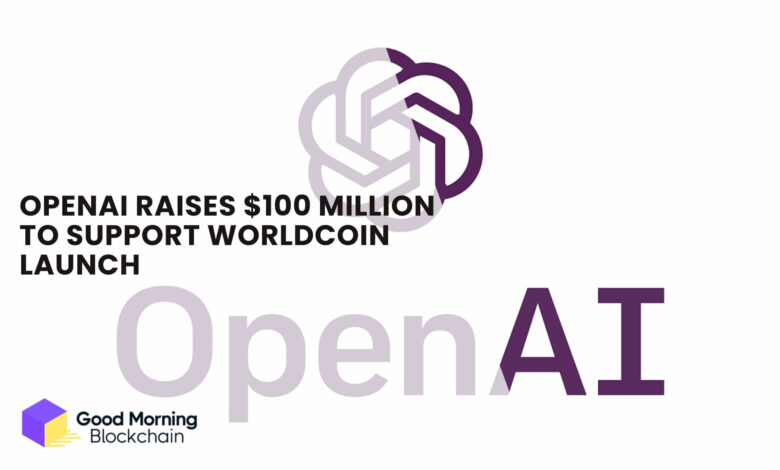 OpenAI CEO, Sam Altman, has triumphantly secured $100 million in funding for Worldcoin, an ingenious cryptocurrency project that utilizes iris-scanning technology for global digital identity access. This achievement comes amidst the challenging conditions prevailing in the crypto market.
Worldcoin, co-founded by Altman and Alex Blania in 2019, aims to establish a universal digital identification system accessible to every individual through advanced eyeball-scanning technology. Recently, they unveiled the World App, a digital wallet designed to expand the availability of digital identity and global finance.
The World App, tailored to the Worldcoin ecosystem, enables users to authenticate with World ID, acquire worldcoin tokens, and effortlessly send digital money anywhere. With a focus on simplicity and familiarity, the World App sets itself apart as a unique wallet that works seamlessly with worldcoin and ethereum, providing users with an intuitive experience.
Amidst the ongoing turbulence in the cryptocurrency industry, Brendan Berry, head of payments products at Ripple, acknowledged the challenging period but emphasized that it presents an opportune moment for innovators to bring real solutions to the market, separating hype from genuine advancements.
Artificial intelligence (AI) has been gaining momentum globally, and its influence extends to the web3 space as well. Major players like Binance have integrated AI into their platforms to enhance user learning experiences, while e-commerce giant Amazon is actively exploring its potential. OpenAI, the organization behind ChatGPT, is also spearheading groundbreaking AI projects, exemplifying the potential of AI to reshape and advance the crypto landscape.
As AI continues to leave its mark worldwide, industry experts in the web3 space predict that it could be a game-changer for decentralized applications (dApps) development. Elon Musk, a staunch supporter of dogecoin (DOGE), recently incorporated an AI-focused company named X.AI Corp., further highlighting the growing significance of AI in various sectors.
However, amidst the excitement surrounding AI, crypto proponents like Mike Novogratz from Galaxy Digital emphasize the need for proper regulation to prevent its misuse by malicious actors. Proper oversight and regulation will be crucial in harnessing the full potential of AI while safeguarding the interests of users and the industry as a whole.