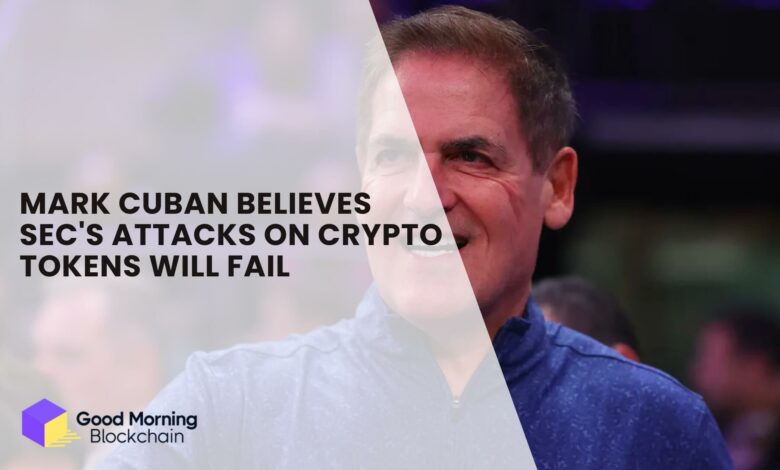 In response to concerns raised by a crypto enthusiast about the SEC's approach to regulating the crypto space, billionaire Mark Cuban expressed his belief that the ongoing attacks on tokens by the SEC and the U.S. government will ultimately be ineffective.
The conversation was sparked when the user mentioned the SEC's claim that Filecoin (FIL) is a security without giving the project creators a chance to respond. Mark Cuban highlighted that such attacks would not work on chains like Filecoin and other chains with their own tokens.
Cuban suggested that once tokens are in circulation and the creator decides to decentralize or close down the entity, there is little that the SEC and government can do to restrict the token. In his view, achieving full decentralization makes it difficult to impose limitations.
After sharing his perspective, Mark Cuban sought thoughts from the community, and the consensus was that the securities laws in the U.S. are unfair. Some users even suggested that projects should exclude the U.S. altogether to avoid such regulatory challenges.
The SEC's complaint against Filecoin began when Grayscale submitted a registration statement. However, on May 16, the SEC sent a letter to Grayscale stating that FIL is considered a security and requested the withdrawal of the registration statement. This latest complaint came in response to a press statement from Grayscale on May 17, addressing the ongoing issues with Filecoin.
Mark Cuban's optimistic outlook reflects a growing sentiment within the crypto community that decentralized systems are resilient to regulatory interference. While the SEC continues to assert its authority, the long-term impact on the crypto industry remains uncertain.