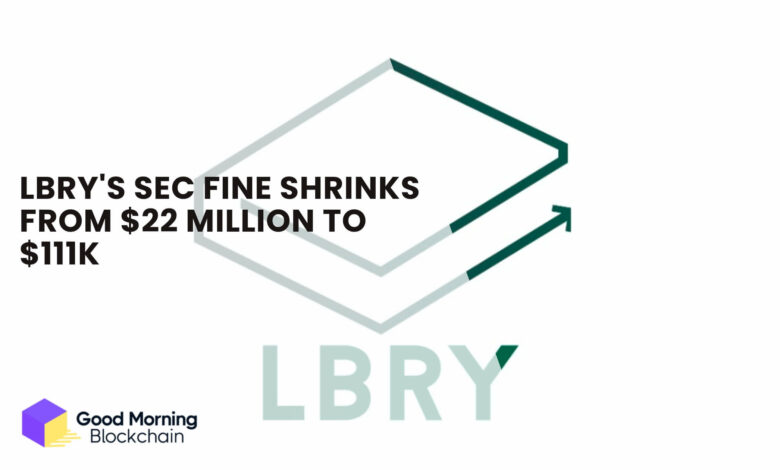 The US Securities and Exchange Commission (SEC) is making efforts to reduce the hefty $22 million penalty imposed on decentralized content platform LBRY to a mere $111,000.
In a request submitted to the New Hampshire District Court on Friday, the SEC argued that LBRY would not be able to afford the multimillion-dollar fine. As a result, the commission has proposed a significantly reduced penalty of $111,614, citing LBRY's financial difficulties and near-defunct status.
Additionally, the SEC has instructed LBRY to refrain from conducting any future unregistered offerings of crypto asset securities.
The SEC filed a civil lawsuit against LBRY in March 2021, accusing the platform of conducting an unregistered sale of its token, LBRY Credits (LBC), and raising $22 million in the process.
In November of the same year, the SEC emerged victorious, with the court ruling that LBRY's LBC token qualifies as a security and is subject to US securities laws. The ruling emphasized that LBRY had no plausible defense claiming a lack of fair notice from the SEC.
LBRY, on the other hand, had argued that the LBC token should be considered a digital currency rather than a security, as it serves as an integral part of the LBRY Blockchain.
LBRY Challenges SEC's Ruling as Unjustifiable
LBRY countered the SEC's request for a $22 million penalty by stating that it was significantly exaggerated and failed to account for legitimate business expenses. The platform claimed that the SEC's estimation was based on rough calculations and lacked support from the actual evidence.
Furthermore, LBRY expressed concerns about its financial viability, pointing out that mounting legal and SEC debts could lead to its financial downfall.
Established in 2018, LBRY operates as a decentralized network that aims to streamline content distribution and access for consumers.
According to data from CoinGecko, LBRY's LBC token currently has a market capitalization of only $6.6 million, classifying it as a micro-cap token on a global scale. The token, currently trading around $0.0102, reached an all-time high of $1.60 in July 2016.