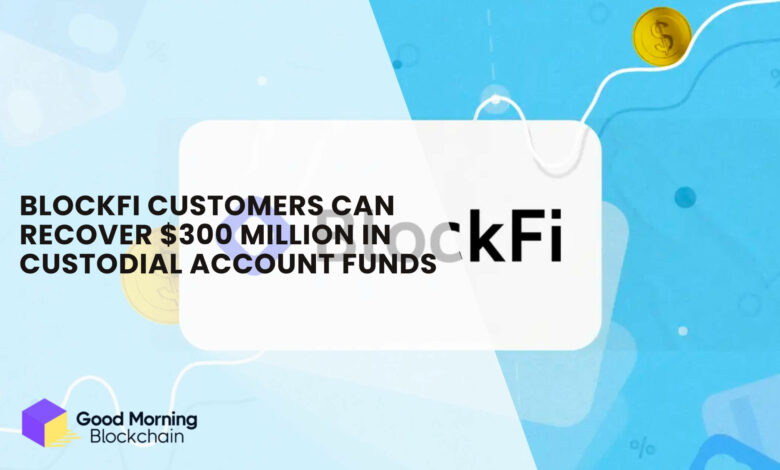 In a significant ruling, a judge in New Jersey has declared that BlockFi custodial wallet users can reclaim approximately $300 million, as the funds in question rightfully belong to the clients rather than the bankrupt crypto lender's estate.
Bankruptcy Judge Michael Kaplan made the decision, denying the repayment of an additional $375 million that clients had attempted to withdraw from BlockFi's interest-bearing accounts, known as BIA. The company had frozen the funds last year amid the repercussions of FTX's collapse, which had a ripple effect on the crypto ecosystem.
Kaplan stated, "The court finds that all digital assets held by the debtors in custodial omnibus wallets are indeed client property, and not property of the bankruptcy estates, subject, of course, to possible avoidance and clawback rights." However, the judge had less positive news for BIA customers.
He explained that no transfer requests made by customers between the BIA and custodial wallet accounts after 8:15 pm on November 10, 2022, were processed and completed. This decision was made despite the fact that the crypto company's user interface seemed to confirm successful fund transfers.
Kaplan emphasized that BIA account holders were aware of the risks associated with depositing their assets into these accounts in exchange for the potential for higher returns. On the other hand, custodial wallet holders did not assume these risks and should not have their ownership of non-estate property diluted by those who took on such risks.
Under bankruptcy law, funds recognized as belonging to customers can be promptly returned instead of being divided among the company's creditors. However, in this case, the reimbursement process was delayed due to a dispute over the status of funds held in BIA that customers attempted to liquidate between November 10 (when BlockFi halted transfers) and November 18 (when corresponding changes were made in the app).
During a hearing, Deborah Kovsky-Apap from the law firm Troutman Pepper argued that her clients, who all tried to transfer BIA holdings within that interim period, should be included in the repayment process. Kovsky-Apap asserted that it was unfair to disregard the explicit terms of service, which promised instant transactions. She added that BlockFi was essentially attempting to discriminate among customers who were all facing the same situation.
Michael B. Slade, representing BlockFi, argued that no sale of the assets had been finalized, despite clients receiving email confirmations indicating otherwise. Slade pointed out that the user interface had intentionally been separated from the underlying transactions.
BlockFi filed for Chapter 11 bankruptcy on November 28, 2022, a few weeks after seeking a bailout from FTX in June of the same year. The recent ruling brings some relief to BlockFi customers as they can now look forward to reclaiming a significant portion of their custodial account funds.