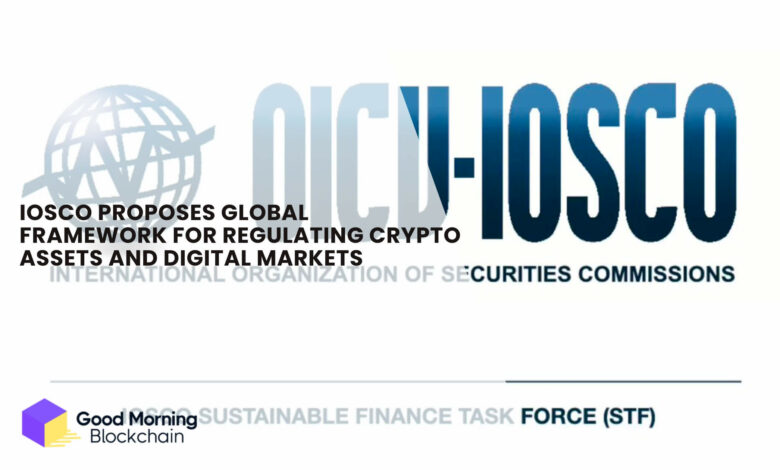 In a monumental move, the International Organization of Securities Commissions (IOSCO) has put forth the world's first comprehensive approach to regulating crypto assets and digital markets. This groundbreaking development aims to enhance consumer protection and maintain market integrity in the ever-expanding and evolving crypto landscape.
IOSCO's proposed regulatory framework represents a paradigm shift in the world of crypto finance. Prompted by the collapse of the FTX exchange last year and the crypto industry's call for standardized rules, this initiative paves the way for a more secure and streamlined global crypto environment.
Jean-Paul Servais, Chairman of IOSCO, describes the proposed regulations as a "turning point," signifying a collective effort to address pressing risks to investor protection and market integrity. Drawing on the established safeguards of traditional financial markets, the IOSCO proposals aim to manage a wide range of potential issues, including conflicts of interest, operational risks, and market manipulation.
Filling the regulatory void IOSCO's policy recommendations, currently open for public comment, stress the urgent need for a globally harmonized regulatory approach to crypto markets, which currently grapple with varying rules and regulations across different jurisdictions. IOSCO envisions its 130 members, including influential regulators such as the US Securities and Exchange Commission (SEC) and the UK's Financial Conduct Authority (FCA), adopting these guidelines to address regulatory gaps within their respective jurisdictions.
Driving fintech innovation through task forces The push for these regulatory standards gained momentum with the establishment of the Fintech Task Force (FTF) last year, reflecting IOSCO's commitment to the fintech and crypto sectors. Chaired by the Monetary Authority of Singapore, the FTF consists of 27 out of 33 board member jurisdictions. Supported by specialized working groups overseen by the FCA and the SEC, the FTF is set to publish additional recommendations on crypto and decentralized finance (DeFi) later this year.
Enhanced transparency and investor protection The introduction of these standards marks a pivotal moment in the evolution of the crypto sector. While achieving full compliance may pose challenges, this global initiative underscores IOSCO's dedication to fostering a secure and regulated crypto environment.
Jean-Paul Servais, Chairperson of IOSCO, emphasizes, "The time has come to eliminate the regulatory uncertainty that surrounds crypto activities."
As the consultation period for these recommendations concludes on July 31, the world eagerly anticipates an exciting new chapter in crypto regulation.