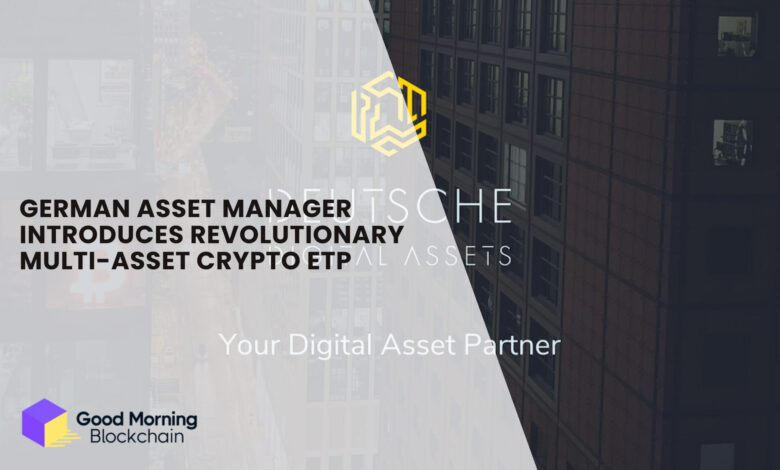 Deutsche Digital Assets (DDA), a trailblazing German company specializing in digital asset management, is making waves in the crypto investment realm by launching its groundbreaking multi-asset crypto exchange-traded product (ETP).
Prepare for the arrival of the DDA Crypto Select 10 ETP on the trading floors of Deutsche Börse Xetra in just a few weeks, as announced in an official press release by Deutsche Digital Assets today.
For crypto newcomers eager to explore the investment landscape, this ETP provides an exciting opportunity to dive into a diverse selection of the most prominent digital assets. By acquiring the ETP, investors gain access to a well-rounded portfolio of the top 10 crypto assets, all while ensuring cost efficiency. What sets the DDA Crypto Select 10 ETP apart is its integration of profitable lending and staking rewards.
The value of this ETP is derived from the MarketVector Digital Assets Max 10 VWAP Close Index (MVDAMV), a carefully curated collection of crypto assets. As a result, the success of the ETP is intricately tied to the performance of these assets. To guarantee the utmost security for these assets, they are held in a robust custody solution provided by SheeldMarket SAS.
Dominik Poiger, Chief Product Officer of DDA, underlined the immense value this ETP offers investors. He emphasized that the ETP accurately reflects a general index, providing an authentic representation of the crypto market's fluctuations.
European investors can eagerly anticipate accessing the DDA Crypto Select 10 ETP on Deutsche Börse Xetra using the unique ticker symbol "SLCT," along with the identifiers ISIN DE000A3G3ZD0 and WKN A3G3ZD.
As interest in digital assets skyrockets and the demand for regulated crypto investment vehicles reaches unprecedented levels, DDA has firmly established itself as the go-to destination for investors seeking a secure and reliable gateway to the captivating world of crypto assets.
The introduction of this ETP coincides with a surge in the availability of crypto-focused ETPs in the market. According to a Bloomberg report, March saw the introduction of as many as six crypto ETPs, marking the highest number since September 2022. ETC Group also listed its Ethereum Proof-of-Work-based ETP on XETRA last September.
Get ready to embark on an exciting crypto journey with DDA's game-changing multi-asset ETP. The future of digital asset investment has arrived, and DDA is leading the way!