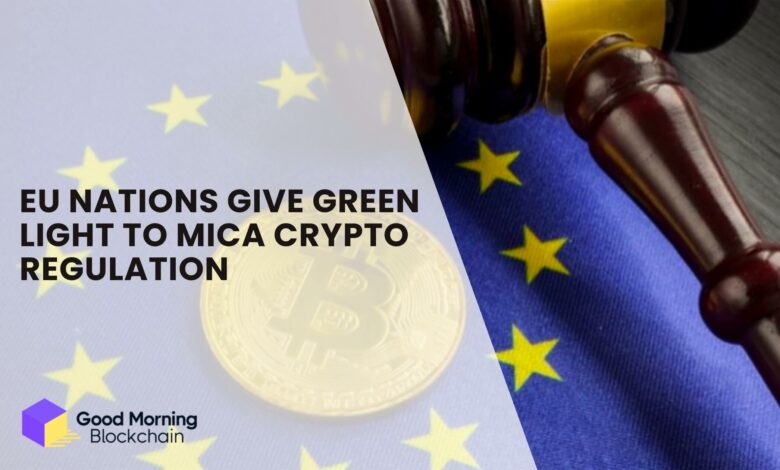 The European Union (EU) has officially given its stamp of approval to the groundbreaking Markets in Crypto-Assets (MiCA) regulation, marking the world's first comprehensive set of rules for regulating crypto assets. This move puts pressure on other countries, including the United States and Britain, to follow suit.
Expected to be implemented in 2024, the MiCA regulation mandates that firms seeking to issue, trade, and secure crypto assets, tokenized assets, and stablecoins within the 27-country bloc must obtain a license. The aim is to enhance investor protection, prevent money laundering, and curb the financing of terrorism within the crypto industry.
The scope of MiCA is broad, encompassing various digital assets such as utility tokens, asset-referenced tokens, and stablecoins. It also addresses services like trading venues and wallets that hold crypto assets. Additionally, the regulation tackles market abuse, insider trading, and manipulative behavior in the cryptocurrency space, ensuring transparency and compliance with anti-money laundering rules.
To become EU law, the MiCA bill must now be published in the Official Journal of the European Union, marking the final step in the lengthy process. Within a year of publication, the regulation will come into effect, making it binding midway through 2024.
The approval of MiCA has been widely praised by cryptocurrency service providers and advocates. It establishes a harmonized regulatory environment across Europe, providing clarity and consistency in terms of regulatory requirements and operational procedures. This achievement highlights the pioneering role of the EU and underscores the need for comprehensive crypto regulations in countries that are currently lacking them, like the United States.
As Hester Peirce, commissioner at the U.S. derivatives regulator CFTC, aptly put it, these countries are "wandering in the desert a bit," emphasizing the significance of the EU's progressive step forward in the realm of crypto regulation. With MiCA, the EU sets an important precedent, paving the way for a more secure and regulated crypto market while fostering innovation and preserving financial stability.