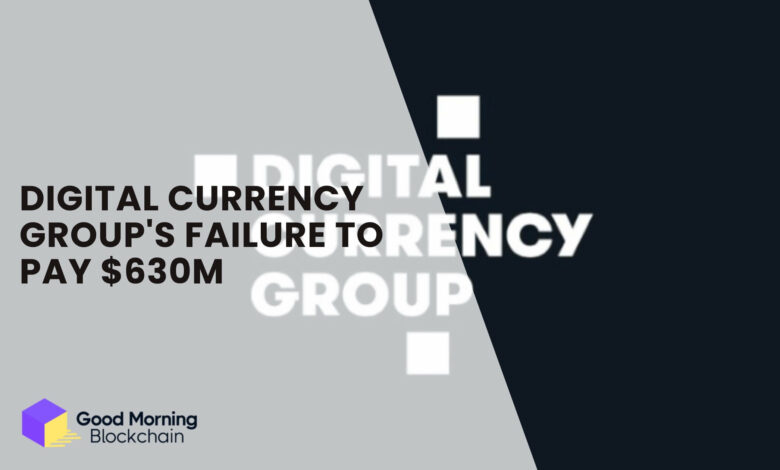 In a major development, Genesis Global Capital, the lending arm of Digital Currency Group (DCG), has fallen short on its payment obligations, leaving approximately $630 million unpaid to creditors. This alarming situation has sparked discussions among stakeholders about a potential default, shedding light on the challenges faced by the crypto industry and raising questions about the financial stability of other affected companies, including those impacted by the FTX collapse.
Digital Currency Group, the parent company of Genesis Global Capital, has failed to meet its payment obligations, which were due last week. As a result, Genesis, the Unsecured Creditors Committee (UCC), the Ad Hoc Group of Creditors (AHG), and Gemini are engaging in discussions about potential forbearance options to prevent a default by DCG.
The decision on providing forbearance will depend on DCG's willingness to engage in good-faith negotiations for a consensual deal. If a consensual deal cannot be reached, Genesis and other parties, including Gemini, are working on proposing an amended plan of reorganization that doesn't rely on DCG's participation. Genesis has already filed a motion with the bankruptcy court to extend its exclusivity period, seeking the opportunity to present this alternative plan.
Gemini, an affected party, is actively involved and supporting the alternative approach. They have been preparing the Gemini Master Claim, which aims to recover over $1.1 billion worth of digital assets that Genesis has failed to refund to approximately 232,000 Earn users who had active loans as of January 19, 2023.
The recent failure of Genesis Global Capital is intertwined with the aftermath of the collapse of FTX crypto exchange, led by Sam Bankman-Fried. As a major client of FTX, Gemini experienced disruptions in its operations, resulting in the freezing of its services. Following these events, Genesis Global Holdco, the parent company of Genesis Global Capital, filed for Chapter 11 bankruptcy protection in New York federal district court.
The collapse of FTX had a ripple effect, causing financial distress for multiple crypto industry players, including Celsius, Voyager Digital, BlockFi, Genesis Global Capital, and Three Arrows Capital (3AC). This chain of events has raised concerns about the stability of the crypto lending ecosystem, leaving investors, both small traders and financial institutions, vulnerable to bankruptcy proceedings.
As the situation unfolds, investors and industry participants are closely monitoring the outcome, hoping for a fair and equitable resolution that protects the interests of all parties involved. The incident serves as a reminder of the importance of financial stability and regulatory compliance in the crypto industry.