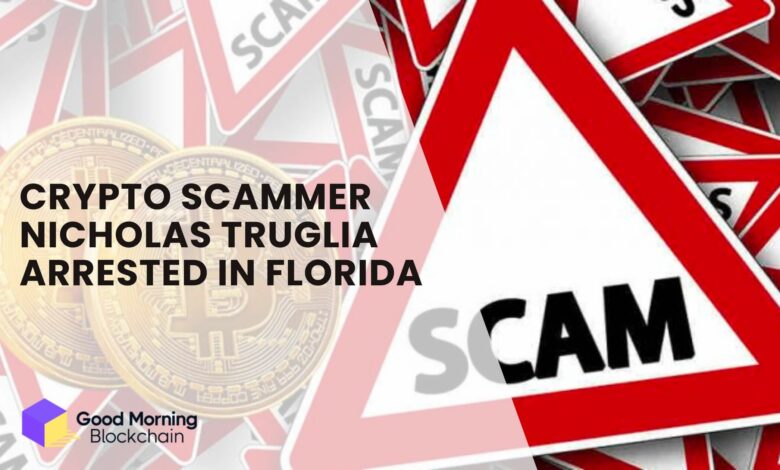 Nicholas Truglia, a well-known figure in the world of cryptocurrency theft, finds himself behind bars once again, this time in Florida. The 25-year-old has been arrested on charges of fraud and carrying a concealed weapon. The exact details surrounding this latest case are still unclear.
Truglia gained notoriety last year when he was sentenced to 18 months in prison for his involvement in a scam that resulted in the theft of over $23 million in virtual currency from cryptocurrency investor Michael Terpin.
The scheme employed a technique called "SIM swapping," which involved linking a victim's SIM card to another number. This allowed the hackers to gain unauthorized access to the victim's crypto wallet, which was connected to a phone number controlled by the scammers.
In the Terpin case, Truglia convinced an AT&T employee to transfer Terpin's phone number to a new SIM card during a SIM swap. With access to Terpin's accounts, the scammers were able to obtain his email and wallet passwords, ultimately stealing his cryptocurrency and converting it into Bitcoin.
During his trial, it was revealed that Truglia possessed an estimated $53 million worth of jewelry, artwork, and cryptocurrency. As part of his sentence, he agreed to pay over $20 million in restitution to Terpin.
However, just four months after his release from jail earlier this year, Truglia found himself in trouble once again. He was arrested for alleged fraudulent activities and for carrying a concealed weapon. The details of these new charges have not been disclosed.
Truglia had previously admitted to being involved in another high-profile SIM swapping case, where he managed to steal $1 million from Rob Ross' life savings. The legal proceedings for this case are still ongoing.
If found guilty, Truglia could face several years in prison as he once again faces the justice system. This recent incident adds to the string of crypto scams, hacks, and exploits that occurred in April, resulting in the theft of over $103 million from unsuspecting individuals and projects.
Notable hacks during the month included losses of $25.4 million due to MEV trading bot exploits, $22 million stolen through a hot wallet exploit at Bitrue exchange, and a $13 million hack at South Korean GDAC exchange, according to a report by crypto security company Certik.
Overall, April saw approximately $74.5 million lost to crypto and DeFi exploits, making up half of the total $145 million exploited in the first four months of the year. These incidents serve as a reminder of the ongoing risks and vulnerabilities present in the crypto space.