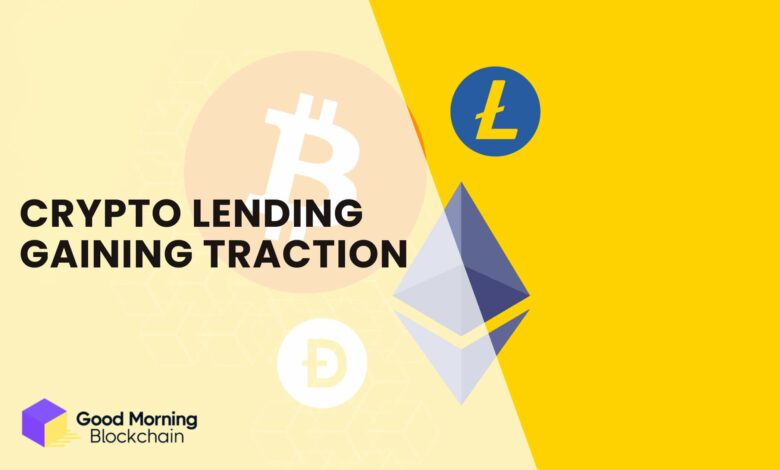 Binance Research has released its latest report on the lending industry and its growth over the past year.
Lending Industry Shows Resilient Growth, Says Binance Report
The report highlights a significant increase in the number of lending protocols established in the past year, growing by 71.7%. This demonstrates that despite the current market turmoil, builders within the crypto space remain undeterred and the industry has further solidified its potential.
While the growth of lending protocols is impressive, the report also reveals a contrasting trend. The total borrowed amount from these lending protocols has decreased by 67.8%, indicating a decline in adoption. This may suggest that users are becoming more cautious when it comes to borrowing against their crypto assets.
Venture capitalists (VCs) have shown substantial interest in the lending sector, with a total of 45 lending projects successfully raising funds over the past four quarters. Interestingly, traditional centralized finance (CeFi) lending projects managed to secure 60.1% more funding than their non-CeFi counterparts, despite the latter having ten times more projects in existence.
This indicates that VCs recognize the potential of CeFi lending platforms, possibly due to their established infrastructure and regulatory compliance. However, the report also hints at significant growth potential in the non-CeFi lending space, given the multitude of projects striving to make an impact.
Leading Lending Protocols in the Crypto Industry
The report also highlights the leading decentralized lending protocols in terms of total value locked (TVL). Aave emerges as the frontrunner, with an impressive $5.9 billion TVL. JustLend and Compound secure the second and third spots, respectively.
Interestingly, the researchers observed that high TVL does not always correlate with high daily active users (DAU). Despite Aave's dominance in terms of TVL, Radiant's DAU surpassed Aave's multiple times throughout the year. This indicates that the metric for measuring user engagement and adoption is not solely reliant on TVL figures.
Overall, Binance Research's report on the lending industry showcases the sector's ability to thrive amidst challenging market conditions. Despite a decrease in adoption, the growth in the number of lending protocols demonstrates the resilience of builders within the crypto space. Furthermore, the report underlines the significant interest venture capitalists have displayed in lending projects, particularly in the CeFi sector.
However, the discrepancy between TVL and DAU emphasizes the importance of considering multiple metrics when evaluating the success and adoption of lending platforms. While TVL is an essential metric, it should not be the sole metric used to evaluate the performance of lending protocols.
Other metrics, such as DAU, provide valuable insights into user engagement and adoption, which are equally important in determining the success of a lending protocol.