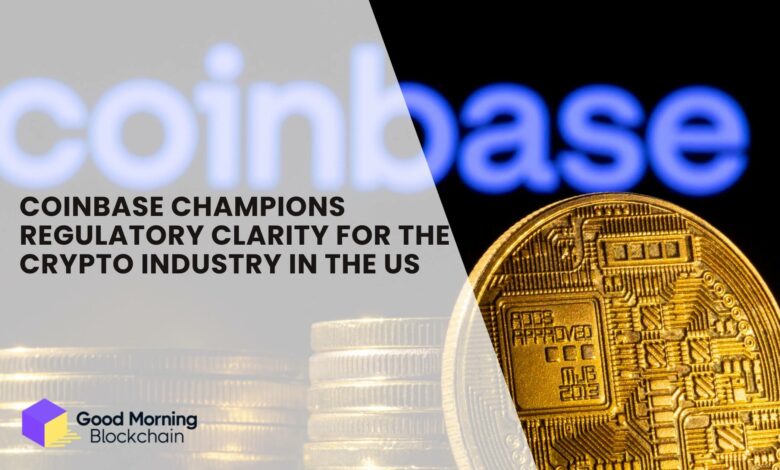 Coinbase, one of the world's top cryptocurrency exchanges, is taking a proactive stance by advocating for the establishment of a comprehensive regulatory framework for the digital asset industry in the United States.
Recognizing the need for clear guidelines, Coinbase aims to drive consumer protection, foster industry innovation, and promote wider acceptance of cryptocurrencies.
Taking the lead
In response to the lack of definitive legal frameworks for cryptocurrencies, Coinbase has issued a statement on its official Twitter account, urging the implementation of clear and comprehensive regulatory policies.
The company is ready to contribute its expertise to the development of these guidelines, striving for rules that safeguard consumers while fostering technological innovation in the dynamic field of digital assets.
Through its public policy page, Coinbase expresses its commitment to engaging with lawmakers and regulators to establish thoughtful rules and standards for the crypto economy. The company envisions a future where the transformative potential of blockchain technology is accessible to all.
Coinbase advocates for a unified regulatory framework for cryptocurrencies across the United States, as opposed to a fragmented approach that varies from state to state.
The company argues that such a framework would not only protect consumers and investors but also stimulate innovation, enabling the US to maintain its competitive position in this rapidly expanding industry.
Specifically, Coinbase calls for clearer guidelines on tax reporting, anti-money laundering measures, and securities classification.
These clarifications are deemed crucial in providing users with regulatory certainty and transparency, and in promoting broader acceptance of digital assets.
This plea for regulation represents a notable shift in the crypto industry, which has traditionally favored minimal government intervention. Coinbase's proactive approach reflects its commitment to fostering a secure and well-regulated crypto ecosystem.