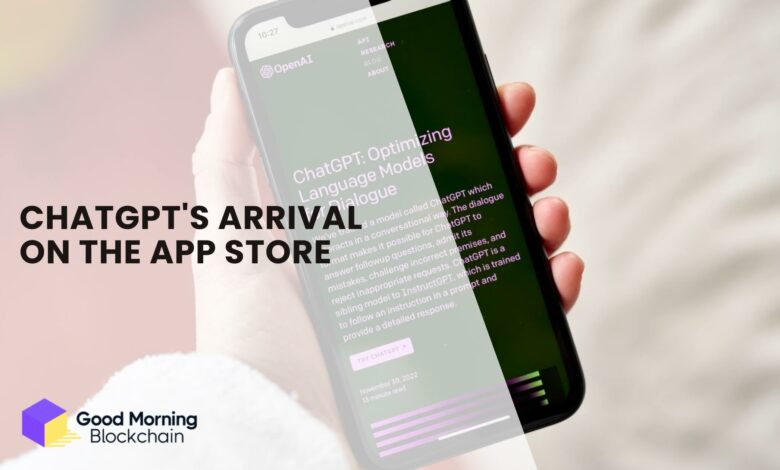 OpenAI, the frontrunner in artificial intelligence, has made a groundbreaking move by launching ChatGPT, their AI-powered chatbot, on Apple's App Store. This momentous debut, with an Android version soon to follow, has set the crypto community abuzz, igniting a wave of interest and activity.
The ChatGPT app, announced on May 18, introduces seamless synchronization of user chat history between the web version and the app, even incorporating voice input through OpenAI's Whisper. Initially available to users in the United States on iPhones and iPads, OpenAI plans to expand its availability to other countries in the coming weeks.
With a global rollout, OpenAI has positioned itself to tap into Apple's vast user base of two billion active devices, intensifying the race for AI adoption. The stakes are high, and the implications for AI-backed crypto tokens are significant.
The crypto community has been quick to respond to these advancements, giving rise to unique tokens that leverage AI developments and create fascinating intersections between AI and cryptocurrency. Remarkably, token prices have shown exciting movements following the ChatGPT announcement.
SingularityNET (AGIX), a token powering an AI marketplace, currently trades at around $0.2415 with a market cap nearing $321 million. The arrival of ChatGPT has already fueled demand for AI tokens, potentially stimulating price surges.
Injective (INJ), a decentralized exchange (DEX) platform token, is currently trading at approximately $6.28 with a market cap of $500 million. As AI adoption continues, the decentralized technology supporting INJ may gain traction, further solidifying its position in the market.
The market has reacted positively to the announcement, with Render Token (RNDR) experiencing a significant weekly increase of 41.91%. As an Ethereum-based token focused on decentralized applications (dApps), RNDR's performance may reflect the market's response to AI's expanding role in technology.
Beyond these immediate reactions, the launch of ChatGPT sets the stage for a future where AI-backed crypto tokens play a pivotal role. As AI becomes increasingly integrated into everyday technology, these tokens may witness greater acceptance, leading to amplified market caps and trading volumes.
As the story of AI-backed tokens continues to unfold, it is clear that we have only scratched the surface of what AI and blockchain can accomplish together. While market fluctuations are to be expected, investors and enthusiasts should embrace the dynamic crypto landscape filled with opportunities.
Remember, the crypto world is known for its volatility and unpredictability. Prioritize due diligence and thorough research before making any investment decisions.