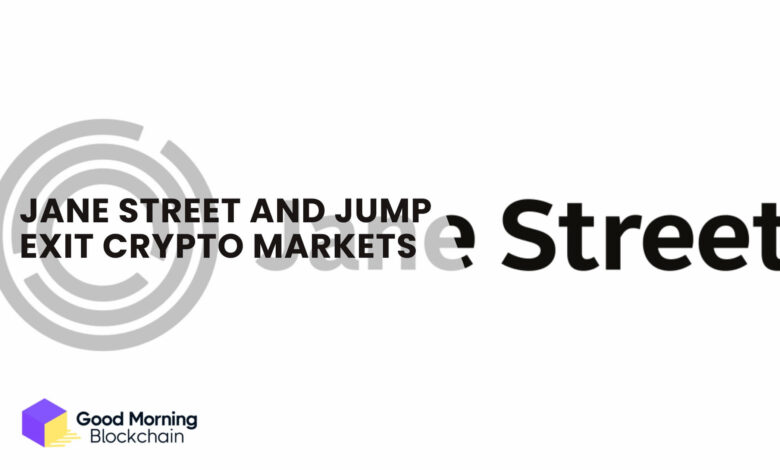 Jane Street and Jump Trading, two major market makers in the cryptocurrency industry, are exiting the US crypto trading scene due to the regulatory scrutiny that followed the FTX collapse in November. While Jump's crypto division will continue to expand globally, Jane Street will scale back on its growth plans.
The move is expected to have significant repercussions on the already fragile liquidity flow across the crypto industry. Riyad Carey, an analyst at Kaiko, said that the industry has been slow to fill the void left by Alameda's collapse, and any slowdown in liquidity from two of the biggest surviving market makers could further weigh on the industry.
The collapse of FTX had caused market depth, a metric used to measure liquidity on exchanges by assessing how much capital is required to move a market, to plummet by over 50%. Despite a rise in crypto prices, it has failed to recover. Crypto-native market makers, unlike traditional firms like Jane Street and Jump, are not as concerned about the duo's exit as it is restricted to the US market.
While the exit of Jane Street and Jump is unlikely to have a significant impact in the short term, it may make it difficult for US counterparties to source over-the-counter (OTC) liquidity.
Zahreddine Touag, Head of Trading at Paris-based market maker Woorton, said, "We might see it in the future if brokers, payment providers, and other actors looking to source liquidity start shifting offshore or to Europe and Asia."
The US's tough stance on crypto regulation has already drawn criticism from Coinbase CEO Brian Armstrong. However, the long-term effects of such regulations could be far-reaching, and the abrupt exit of two major market makers in the US may create a ripple effect on the crypto market's liquidity, making it difficult for traders to find buyers and sellers to execute trades.