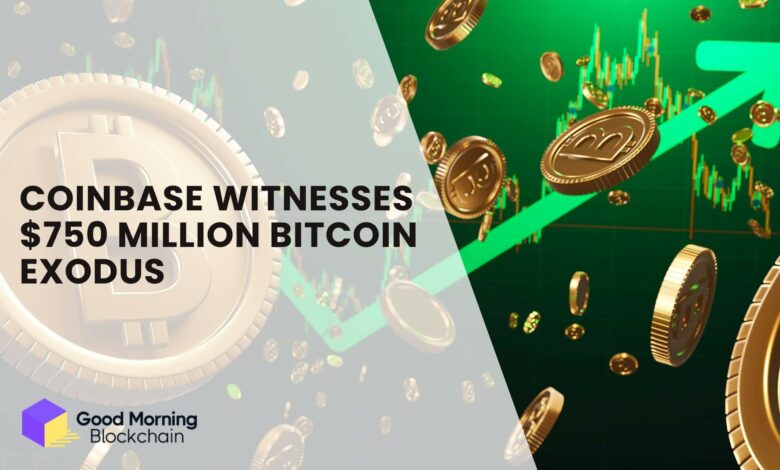 In a jaw-dropping turn of events, a staggering $750 million worth of bitcoin was withdrawn from the renowned cryptocurrency exchange Coinbase within a mere 24 hours. This occurrence has sent shockwaves through the industry, raising eyebrows and igniting a flurry of speculation about its implications.
It's important to put this massive withdrawal into context. Over the past year, only three transactions of such magnitude have been reported, and two of them coincided with significant market downturns. One involved the collapse of Terra LUNA, a stablecoin cryptocurrency that experienced a massive sell-off. The other was linked to the crisis at FTX, a cryptocurrency derivatives exchange that caused waves of panic across the market.
These previous large-scale withdrawals were perceived as reflections of investor sentiment during times of market lows. They indicated a lack of confidence in either the specific platforms or the cryptocurrency market as a whole at those times.
Now, with the recent $750 million bitcoin exodus from Coinbase, numerous possibilities come to mind. This colossal transaction could be a strategic move by an individual or institution to secure their assets offline, driven by concerns of a potential market downturn, security vulnerabilities, or a shift in their investment strategy.
On the other hand, it might also signify a calculated maneuver to migrate to another platform or explore alternative investment avenues. Regardless of the underlying reasons, this unprecedented withdrawal serves as a testament to the dynamic nature of the cryptocurrency landscape, where substantial sums can swiftly shift between platforms and assets.
As the crypto community processes this remarkable event, analysts and enthusiasts alike eagerly await further developments and clues to unravel the motivations behind this massive bitcoin withdrawal.